Woman-owned and operated company in Brooksville is a titan in raw metal distribution
BROOKSVILLE, Fla. - Through ambition and hard work, Barbara Manzi broke the glass ceiling in the industry of distributing raw metals. In honor of African American Heritage, this trailblazer is what's right with Tampa Bay.
The road to success hasn't been easy for Barbara Manzi.
"I'm from a family of 12 children. You can imagine a family of 12 children, those times are hard," she said.
Her family instilled the virtues of hard work and focus.
Manzi graduated from high school in 1962. The next year, she married a New York City police officer and moved to the Big Apple.
Manzi worked in retail for more than 20 years before losing her job. That's when she decided she needed a career change.
"I wanted a new career. I was tired of retail. It was going nowhere for me at that time," she recalled.
She interviewed for a job buying raw materials in the aerospace industry.
"I thought that was very interesting at the time. It was a new field for me to train in," she said.
Manzi took the job as a metal distributor for Royce Aerospace. It changed the course of her life and paved the way for other women to enter male-dominated fields.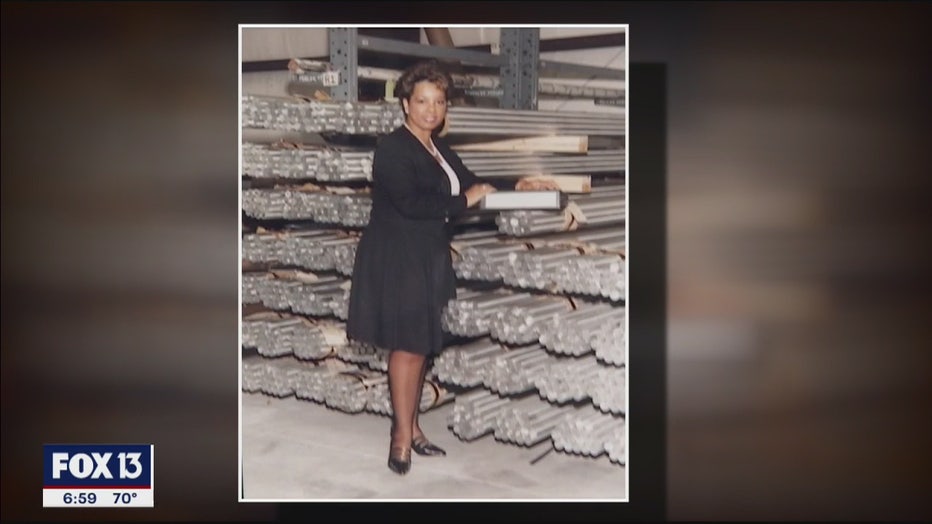 "My heart and soul is into buying and selling to the aerospace, Department of Defense, energy and petroleum, making sure things are correct accurate," she explained.
She started her own company, Manzi Metals, in 1989 after moving from New York to Brooksville. Today, it's a 100% women-owned and operated company.
"When I started back in 1989, it was the only business in the United States to own, operate, and control a distribution center in the United States," she said, adding there were a lot of obstacles along the way. "Every time I went in to do a presentation, into one of the big-time corporations, they would say, 'Where is Mr. Manzi?' Then I would say, 'This is Ms. Manzi. How About Ms. Manzi?'"
Today, Manzi Metals is a multi-million-dollar company.
"If you have the passion and you believe in it, go for it. Don't let anyone stop you. Not anyone," she said. "If you feel that you have the right stuff you need to go for it."