4-goal 3rd period lifts Senators past Lightning 6-4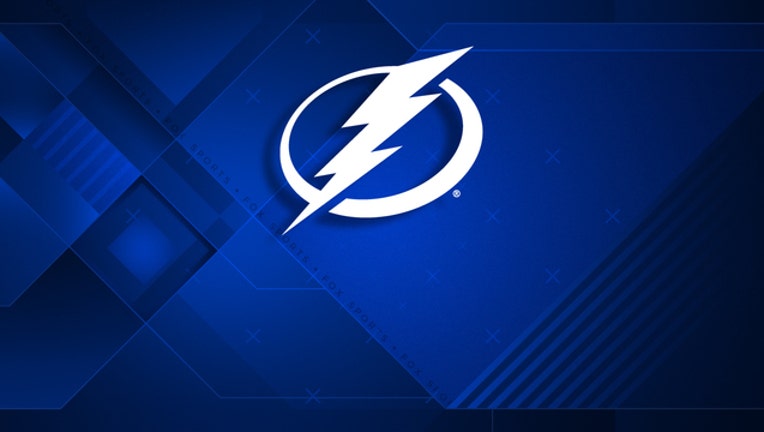 article
TAMPA, Fla. (AP) - Ottawa coach Guy Boucher flashed a big smile while he talked about the Senators' resiliency in a comeback win against the Eastern Conference's top team.
Rookie Brady Tkachuk and Ryan Dzingel scored during Ottawa's four-goal third period, and the Senators beat the Tampa Bay Lightning 6-4 on Saturday night.
"A great rallying between the second and third," Boucher said. "A great third period."
Ottawa had been 0-6-0 when trailing after two periods.
"It's a huge win for our team," Tkachuk said. "A comeback like that, it really shows all the character in the room. It was an awesome night for the team."
Matt Duchene and Bobby Ryan each had a goal and two assists for the Senators. Tkachuk and Colin White had a goal and an assist. Mark Stone also scored, and Craig Anderson stopped 24 shots.
Mathieu Joseph had two goals and an assist for the Lightning, and Victor Hedman scored in his return from an injury. Braydon Coburn also scored and Andrei Vasilevskiy made 28 saves.
"It was a tough pill to swallow," Lightning coach Jon Cooper said. "It was the perfect storm against us."
Tkachuk, the No. 4 overall pick in the 2018 draft, was credited with his fourth goal of the season when Lightning defenseman Dan Girardi's clearing attempt near the goal line wound up in the net early in the third.
The 19-year-old Tkachuk assisted on White's tying power-play goal at 8:41. Dzingel made it 5-4 from the low left circle with 9:30 left, and Stone added a power-play goal during the final minute.
Tkachuk was playing in his second game after sitting out nine with a leg injury.
"Just the fact you're getting one guy back makes a gigantic difference because he gives you that depth that we've been missing for a few week now," Boucher said.
Joseph put the Lightning up 4-2 from the right circle at 14:32 of the second. The rookie forward also scored his first career goal against Ottawa on Nov. 4.
Hedman, who missed seven games with a shoulder injury, tied it at 2 by splitting a pair of defenders skating in from the right wing boards and scoring a power-play goal from the slot just 39 seconds into the second.
"You've got to take what's there," Hedman said. "Find an opening. Maybe I got a little lucky on the shot. It's a good feeling."
Tampa Bay went up 3-2 when Coburn's soft, knuckling shot from the blue line eluded Anderson with 10:45 left in the second.
The Senators needed just three shots to take a 2-0 lead 7:21 into the game.
Duchene had a wraparound goal at 4:58 before Ryan made it 2-0 on a rebound 2:23 later.
Joseph had his shot at 8:49 of the first go off Ottawa defenseman Thomas Chabot and in.
NOTES: Lightning D Anton Stralman and LW Adam Erne were scratched with upper-body injuries. ... Tampa Bay C Brayden Point, struck in the face by a puck Thursday, played. ... The Senators played their 1,000th road game. . Duchene has 10 goals and 19 points in 18 games against the Lightning. . Stone has three goals and 12 points during a six-game point streak.
UP NEXT
Senators: Play at Florida on Sunday.
Lightning: Start a four-game trip Tuesday night at Buffalo.