Bautista's grand slam in 9th lifts Mets to 5-1 win over Rays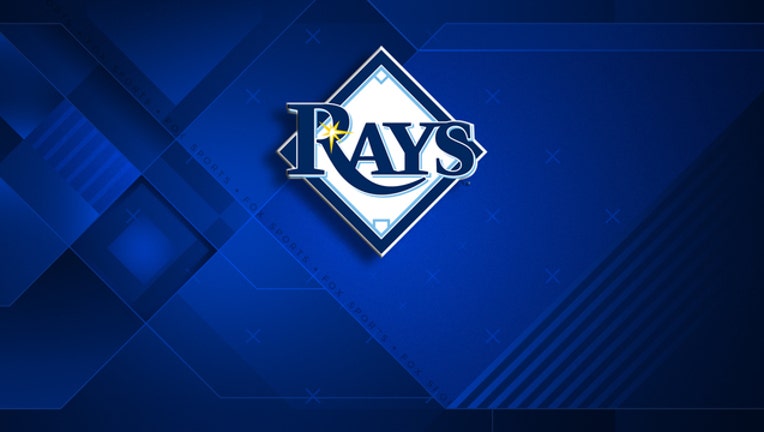 article
NEW YORK (AP) - Jose Bautista had never before experienced the euphoria of a game-ending home run during his 15-year big league career. He can add that to his list of accomplishments.
Bautista's grand slam with two outs in theninth inning lifted the New York Mets over the Tampa Bay Rays 5-1 on Friday night.
"I was aware of it," Bautista of his first walk-off homer. "I guess sometimes it just takes a while."
Todd Frazier walked and Devin Mesoraco singled to open the ninth against Chaz Roe (1-2). Amed Rosario's sacrifice advanced the runners, Roe retired pinch-hitter Dominic Smith on a comebacker and intentionally walked Brandon Nimmo to load the bases.
Roe tried to come inside with a sinker on the first pitch to the slugger, who has 32 home runs in 157 games against Tampa Bay.
"Tried to get ahead early with the sinker and got too much of the plate," Roe said. "I knew he was swinging there."
It was Bautista's sixth homer of the season and gave the Mets their third win in their last 19 games at home.
Bautista remained unsigned through spring training, signed with Atlanta on April 18 and was promoted to the majors on May 4. He appeared at third base - a position he hadn't played in years - and hit .143 (5 for 35) with a two homers and five RBIs in 12 games before he was released on May 20.
Lacking power after Yoenis Cespedes went on the disabled list, New York took a chance on Bautista two days later.
In 39 games with the Mets, the 37-year-old has hit .227 with four home runs and 18 RBIs. But over his last 17 games, Bautista is hitting .330 (15 for 50) with four homers and 15 RBIs.
And he's certainly amazed Mets manager Mickey Callaway.
"I think that from what we've seen as a Met, it's been outstanding," Callaway said." Top-tier production out of a guy that we got from Atlanta, who let him go. So that's surprising. Now the guy himself, who has a body of a 25-year-old, stays in shape? Can never count those guys out."
Tampa Bay had a chance to take the lead in the top of the ninth against Jeurys Familia (4-4).
He Daniel Robertson with a pitch, loading the bases, and first baseman Wilmer Flores threw out pinch-runner Hunter Wood at the plate despite his high throw following Mallex Smith's grounder. Umpires confirmed the call after Tampa Bay challenged.
Familia then struck out Willy Adames to end the threat.
Jacob deGrom was once again stellar for the Mets, allowing just one run and four hits while striking out eight and issuing one walk over eight innings.
It was the ninth no-decision for the staff ace.
"Like I said before, the goal is to win, whether I get the win or somebody else," deGrom said. "The goal is to win baseball games and we got a win tonight."
Asdrubal Cabrera gave the Mets a 1-0 lead in the third with an RBI single.
DeGrom, who has an 1.80 ERA in nine starts at Citi Field this season, gave up a tying solo homer to Adames in the fifth.
AN EYE FOR INTERNATIONAL TALENT
New York announced the signings of their top two targets in the new international free agent period. The Mets gave a franchise-record $2.7 million signing bonus to 16-year-old Francisco Alvarez from Venezuela. Alvarez was ranked No. 9 on Baseball America's prospect list, and 13th on the MLB Pipeline list.
Freddy Valdez, a 16-year-old outfielder from the Dominican Republic, received a $1.45 million signing bonus. Baseball America had him as the 29th best prospect, MLB Pipeline ranked him at No. 25.
FRESH FACES
Tampa signed LHP Shane McClanahan, the 31st overall pick in the draft, for a $2,230,100 bonus, $5,700 above slot value. He was a compensation pick for the loss of Alex Cobb in free agency. RHP Matthew Liberatore, taken with the 16th pick, made his debut with the GCL Rays on Friday. He allowed one earned run, one hit, and two walks with one strikeout and a hit batter in 1 2/3 innings, getting the loss.
TRAINER'S ROOM
Rays: RHP Chris Archer will return to the rotation and start Monday against Detroit. The ace has been on the disabled list June 5 due to a left abdominal strain. Archer is 3-4 with a 4.24 ERA in 13 starts this season.
Mets: Manager Mickey Callaway said that it would be "ideal" for RHP Noah Syndergaard to start July 13 vs against Washington if all goes well with his rehab start Sunday at Class A Brooklyn.
MOVES
Rays: Tampa Bay recalled LHP Adam Kolarek from Triple-A Durham and designated OF Jerry Hazelbaker for assignment.
Mets: RHP Paul Sewald was called up from Triple-A Las Vegas and LHP Jerry Blevins was placed on the bereavement list.
UP NEXT
Rays: Blake Snell (11-4, 2.24 ERA) starts the second game of the series. Snell has won his last three outings, allowing just two runs and eight hits while striking out 26 despite 12 walks in 21 innings.
Mets: Steven Matz (4-5, 3.46) gets the nod in his first start against Tampa Bay. Opponents are hitting just .167 (17 for 102) with runners in scoring position against the New York lefty.
___
More AP baseball: https://apnews.com/tag/MLBbaseball