Bishop, Killorn key 2-1 Lightning win over Sabres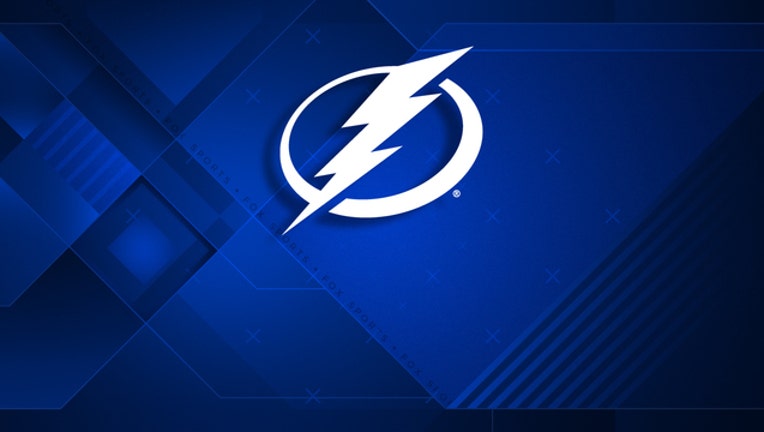 article
TAMPA, Fla. (AP) — Ben Bishop needed every save he could get to reach a personal milestone on Saturday night.
Bishop set a team record for career wins, Alex Killorn scored a go-ahead goal with 3:57 left in the third period and the Tampa Bay Lightning beat the Buffalo Sabres 2-1.
"Clearly was the best player on the ice," said Tampa Bay coach Jon Cooper of Bishop, who made 31 saves.
Tampa Bay also got a goal from Vladislav Namestnikov.
Sam Reinhart scored his first NHL goal for the Sabres, who have scored once in three of their five games this season.
Tampa Bay defenseman Victor Hedman, hurt when he was checked into the boards by Dallas' Jamie Benn in Thursday's 5-3 loss to the Stars, didn't play. The team said Hedman, who underwent concussion protocols, is day to day with an unspecified injury.
Bishop won for the 84th time with the Lightning, breaking a tie with Nikolai Khabibulin.
"It's great ... it's an honor," Bishop said. "Hopefully we can get that a little higher."
Bishop struggled in the Dallas loss, allowing five goals on 22 shots.
"It was a big-bounce game for me," he said.
Chad Johnson made 20 saves for Buffalo.
Killorn made it 2-1 from the low-right circle during a power play.
"We're fortunate," Cooper said of the win.
After the defending Eastern Conference champions had been outplayed for most of the first 30 minutes, Namestnikov got the Lightning even at 1 by skating in alone on Johnson and chipping the puck over the goalie with 6:19 left in the second.
Reinhart opened the scoring 2:52 into the first by beating beat Bishop from in-close off a pass from behind the net by Tyler Ennis.
Buffalo outshot the Lightning 16-3 during the first period, and 23-15 through two.
"Probably our best period," Buffalo coach Dan Bylsma said of the first. "Like to play every period just like that. That's how we need to play."
Bishop made several saves during a Sabres' power play midway through the third, including a right-circle shot by rookie Jack Eichel.
"We had our chances in the last two periods," Reinhart said.
Eichel, taken second overall in this year's draft, finished with four shots and was minus-1.
NOTES: Tampa Bay, which entered with the NHL's worst-ranked penalty kill, didn't allow a goal on three short-handed situations. ... Buffalo, 29th on the penalty kill, gave up one goal on four Lightning power plays. ... Killorn returned after missing one game due an upper-body injury. ... Lightning D Nikita Nesterov served the first game of a two-game suspension for hitting Dallas' Curtis McKenzie from behind Thursday. ... The Sabres will complete the four-game season series with Tampa Bay in their 15th game overall this season on Nov. 10. ... The Lightning won the first game between the teams, 4-1 on Oct. 10.