Bradenton's IMG Academy to host 22-game WNBA season
TAMPA, Fla. - The WNBA is in the final stages of an agreement that would bring the league to Bradenton to play a shortened season.
The plan says the players would report for training camp in early July and the season would tip-off in late July. Players would be housed and play games at IMG Academy.
"We are finalizing a season start plan to build on the tremendous momentum generated in the league during the offseason and have used the guiding principles of health and safety of players and essential staff to establish necessary and extensive protocols," said league commissioner Cathy Engelbert.
The plan calls for a 22-game schedule and then a traditional playoff format.
Under normal circumstances, the league plays 34 games.
"I am sure the kids would just want to say welcome to the area," said River Ridge High School basketball coach Joeyn Dearsman. "It is one of those things where you are like, 'Oh wow, it's in our backyard.' It gets the kids excited. It makes them feel a little bit closer."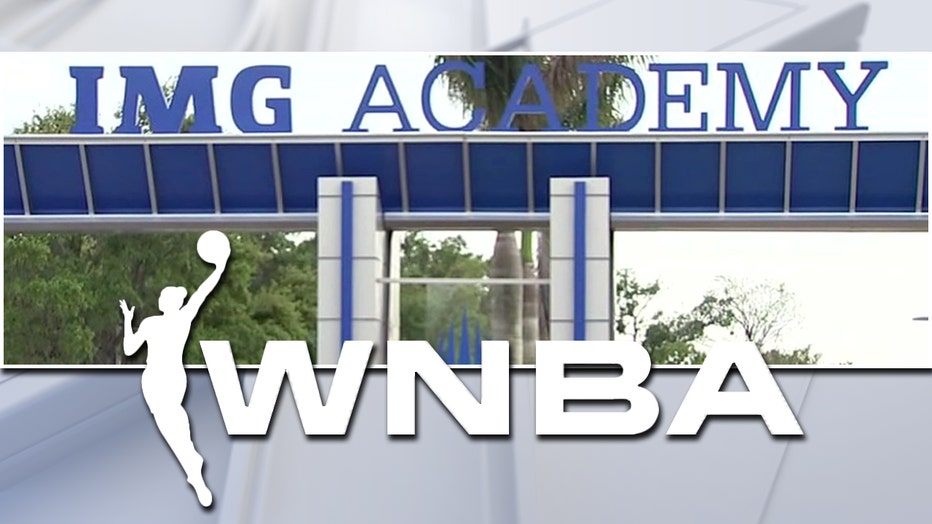 The WNBA is the latest league to consider opening in Florida. The NBA is waiting for the players to respond to a plan that would see the league open at Disney World.
Major League Soccer is slated to play a tournament in Orlando. Major League Baseball is considering a plan to bring some teams, like the Blue Jays, to their spring training homes for regular-season games.
"If you have a team in an area where they just won't let them operate, we will find a place for you," said Gov. Ron DeSantis on May 13.
University of Tampa basketball coach Tom Jessee says it is unfortunate fans will not be allowed to go to games but he does expect some impact on his effort to recruit new players to become Spartans.
The Tampa Bay-area has already had success hosting the NCAA Women's Final Four.
"It'll be great for our program at UT where we will be able to reference that back to our recruits, when we are out on the road, that we are a market that not just the college players look to come to, but the pro players do as well," Jessee said.
The WNBA says it is still working out the final details.