Buccaneers blow 24-point lead, fall to Cousins, Skins 31-30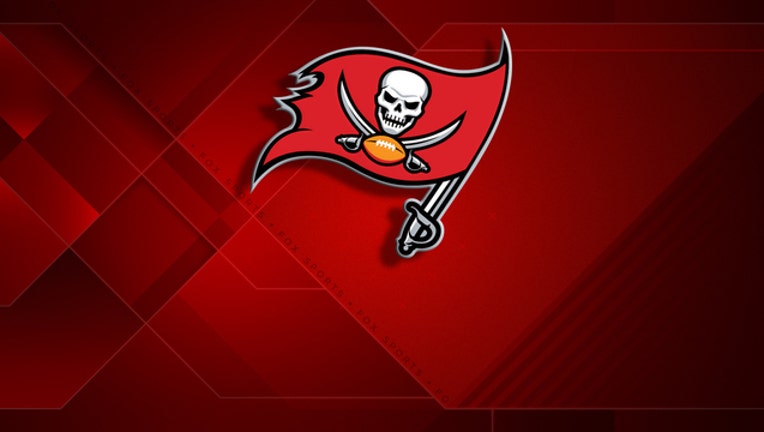 LANDOVER, Md. (AP) — For a half, everything went right for Lovie Smith's Tampa Bay Buccaneers.
And for a half, nothing did.
The Bucs built a 24-point lead in the second quarter and then spent the rest of the game giving it all away, allowing Kirk Cousins to throw three second-half touchdown passes, including the go-ahead 6-yard score to Jordan Reed with 24 seconds left that lifted the Washington Redskins to a 31-30 victory over Tampa Bay.
"All losses really hurt, but you have some that really leave a deep scar," Smith said. "And this is definitely one of those. Definitely. It was too drastically different halves that we played."
Only once have the Buccaneers blown a bigger lead: In 1987, they led the St. Louis Cardinals by 25 points but wound up losing 31-28.
The Redskins had never won a game after trailing by more than 21 points.
"This one is on us," defensive tackle Gerald McCoy said, referring to Tampa Bay's entire defense. "The offense did what they were supposed to do."
Jameis Winston, the No. 1 overall pick in this year's draft, was 21 for 29 for 297 yards and two first-half touchdowns that helped Tampa Bay (2-4) build its massive advantage.
On the Bucs' third play from scrimmage, he connected with Mike Evans for a 40-yard TD. After a terrific rookie campaign, Evans hadn't scored and had only 13 catches for 174 yards in Year 2 — but he finished this game with eight grabs for 164.
Winston's 7-yard pass to Division III Heidelberg University's Donteea Dye made it 17-0, and by then, the stats were as lopsided as the score: Tampa Bay led in first downs (11-1), total yards (237-21) and yards rushing (85-2). And Washington's only first down was via a penalty against the Bucs.
Defensive end Howard Jones' 43-yard fumble return for a touchdown put the visitors ahead 24-0 in the second quarter.
But the Redskins (3-4) began chipping away. Cousins ran for an 8-yard touchdown in the second quarter, then tossed a pair of 3-yard TD passes 4 1/2 minutes apart — sandwiched around a successful onside kick — in the third quarter, to get within 24-21.
Entering Sunday, Washington had been outscored 46-3 in the third quarter this season, and coach Jay Gruden vowed to make it a point of emphasis.
Tampa Bay's Doug Martin ran for 136 yards on 19 carries, but it was 5 yards he didn't gain that might have swung the outcome.
With 4 minutes remaining, Martin broke off a 49-yard run up the right sideline and appeared set to score, until cornerback Bashaud Breeland tracked him down, catching up to make the tackle at the 5. Breeland injured his right hamstring on the play and left the game.
"They score there," Gruden said, "the game's over."
Instead of a TD that could have made it 34-24, Tampa Bay wound up settling for Connor Barth's third field goal of the game and a six-point lead.
Cousins then directed the Redskins 80 yards in 2 minutes, completing 9 of 11 passes for 75 yards on the drive.
"Honestly, I'm speechless," said Bucs defensive end Jacquies Smith, who stripped Cousins to set up Jones' score. "I don't even know what to say, honestly."
Notes: Cousins finished 33 for 40 for 317 yards, the trio of scores and zero interceptions. He also ran for an 8-yard touchdown in the second quarter. Cousins hadn't thrown for more than one TD in any game this season. ... The Bucs were called for 16 penalties for 142 yards.
___
Follow Howard Fendrich on Twitter at http://twitter.com/HowardFendrich
___
Online:
AP NFL website: www.pro32.ap.org and AP NFL Twitter feed: www.twitter.com/AP_NFL