Bucs close out preseason with loss to Miami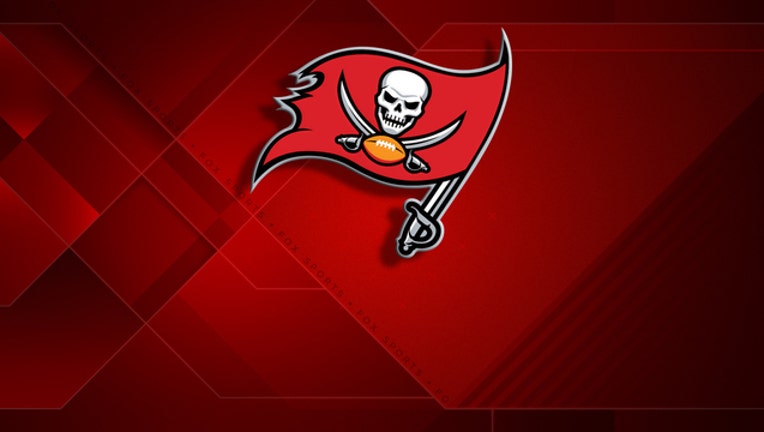 article
MIAMI GARDENS, Fla. (AP) — Miami Dolphins first-round draft pick DeVante Parker, who had been recovering from foot surgery, made his preseason debut Thursday night and caught a pass in his team's 22-17 loss to Tampa Bay.
Almost all of the Dolphins' starters sat out, and they didn't use either of their top two quarterbacks, Ryan Tannehill or Matt Moore. Parker played briefly, was targeted three times and caught a pass on a slant-in for 11 yards for Miami (1-3).
"It's a good feeling to get back out there after missing a lot of practices," Parker said. "I wasn't thinking about my foot at all. My foot feels good."
Some Tampa Bay starters played a bit in the exhibition finale for both teams, but No. 1 overall draft pick Winston was given the night off.
The Bucs (2-2) lost three linemen to injuries. Starting guard Garrett Gilkey was carted off the field with a left knee injury in the second quarter, and backup defensive end Larry English was carted off the field in the third quarter with a left knee injury. Backup defensive end T.J. Fatinikun left in the first quarter with a shoulder injury.
Observations:
QB COMPARISONS:
Bucs: Winston's backup, Mike Glennon, played the first half and went 11 of 20 for 141 yards, with one touchdown and two interceptions. Dolphins reserve cornerback Will Davis, who had been in danger of not making the team, intercepted Glennon twice.
Dolphins: Josh Freeman didn't enter the game until late in the third quarter, which likely signals he will be cut. He went 13 of 22 for 165 yards against his former team, and threw two interceptions to Keith Tandy in the final 2 minutes to end Miami's comeback bid.
SPECIAL TEAMS:
Bucs: Rookie Kyle Brindza, acquired from Detroit in a trade this week, may have clinched a job by making field goals of 57 and 55 yards.
"I wasn't nervous," Brindza said. "I've been doing it in practice. I knew I could do it in a game."
Connor Barth had a 50-yard try blocked.
Dolphins: Rookie Matt Darr, who beat out veteran Brandon Fields for the punting job this week, averaged 44.2 yards and landed three of his five kicks inside the 6-yard line. LaMike James, trying to win a roster spot as a kick returner, muffed a punt return that the Bucs recovered.
THIRD-STRINGERS SHINE:
Dolphins: Rookie Jay Ajayi rushed for 66 yards in nine carries and added two receptions for 37 yards.
"I felt great — really getting into my rhythm and showcasing some of the things I can do," Ajayi said. "I just wanted to take advantage of the situation, and I think I did that."
Ajayi left the game in the third quarter with a chest injury but said afterward he wasn't in pain.
Bucs: Khaseem Greene made a diving interception and returned it 98 yards for a touchdown. He had 10 tackles. Tandy had eight tackles to go with his interceptions. Adam Humphries had four catches for 62 yards and a touchdown, all early in the game.
"You never know — this could be the last time I wear a Tampa Bay uniform," Humphries said. "I tried to take advantage of the moment."
REINFORCEMENT:
During the second half, the Bucs announced that two-time Pro Bowl cornerback Tim Jennings agreed to terms four days after being cut by the Chicago Bears.
RAGGED MOMENTS:
There were 11 possessions, three turnovers and one safety in the first quarter alone.
___
AP NFL website: www.pro32.ap.org and http://twitter.com/AP_NFL
___
Follow Steven Wine on Twitter: http://twitter.com/Steve_Wine