Bucs' Doug Martin suspended; will enter treatment program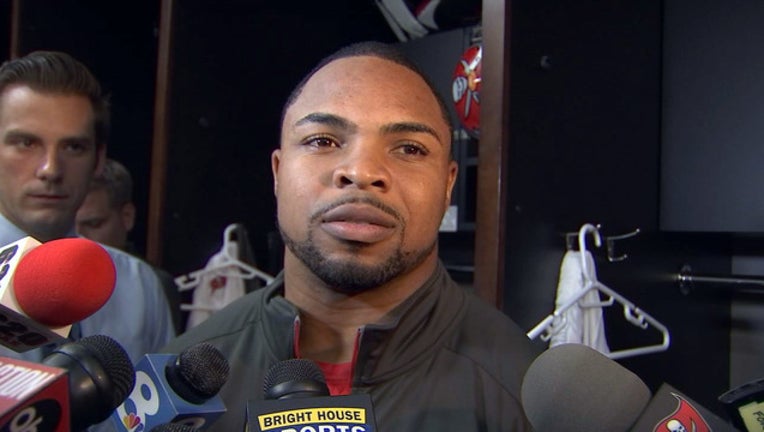 TAMPA (FOX 13) - Tampa Bay Buccaneers running back Doug Martin announced Wednesday that he is entering a drug treatment program in the wake of a pending suspension for violating the league's drug policy.
Martin, a two-time Pro Bowler, had missed half of the season after suffering a hamstring injury in Week 2.  But he was getting back on track -- picking up 421 yards and three touchdowns in eight games -- until he was benched in a surprise move by Coach Dirk Koetter last week.
"It was a coach's decision," Koetter told the Associated Press after the 31-24 loss to the Saints.  "We have four backs and we can't give them all touches."
With the Bucs fighting for their first playoff spot in years, the move still seemed odd, even after Koetter's explanation. 
But Martin issued a statement through the team Wednesday that removed the mystery.  He said he learned last week he would be suspended for four games for violating the drug policy.
"My initial instinct was to appeal the suspension and finish the season with my teammates," he wrote.  "However, after numerous discussions with people close to me -- including Coach Koetter -- I am starting the suspension immediately so I can enter a treatment facility and receive the help I truly need."
The Bucs face the Panthers on Sunday and must win if they want to have any hope of securing the final wild card spot in the playoffs.  But they'll have to do it without their top back.
"Right now, [Doug] is working through issues that are much larger than the game of football," Bucs GM Jason Licht offered.  "Our primary concern is that he takes this time to focus on getting the help that he needs in order to move forward with his personal and professional life."