Cash to "lose a little sleep" after Rays' loss to Royals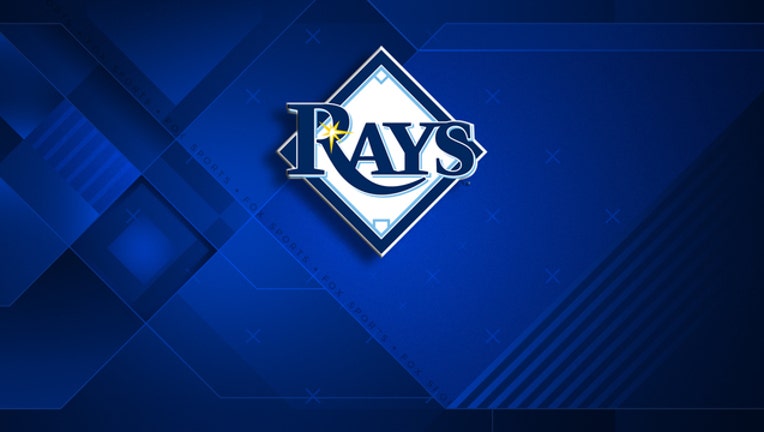 ST. PETERSBURG, Fla. (AP) — Anther one-run loss for the Tampa Bay Rays, another sleepless night for manager Kevin Cash.
Salvador Perez hit a two-run home run in the seventh inning off left-hander Xavier Cedeno that carried the Kansas City Royals to a 3-2 win over the Rays on Tuesday night.
Cash had right-hander Kevin Jepsen warming up, but didn't bring him in until after the decisive homer by the right-handed hitting Perez.
"I don't know why he left (Cedeno) in, but I'll take it," said Perez.
"Perez obviously is a very good hitter," said Cash. "(I was) looking for him maybe to expand out of the zone and it looked like maybe we left a pitch that was something he could hit. That's probably a decision that I'll lose a little sleep over tonight, for sure."
Perez's 16th homer came off Cedeno (3-3) after a single by Eric Hosmer. It lifted the Royals to their 12th win in their last 13 games against Tampa Bay.
Chris Young (3-8) got the win in relief, and Kelvin Herrera pitched the ninth for his third save.
The Rays scored twice in the fifth off starter Yordano Ventura without hitting the ball to the outfield. Logan Forsythe walked and later scored on Kevin Kiermaier's bunt single. After Brad Miller's infield single, Desmond Jennings scored Kiermaier with a groundout to shortstop.
Forsythe had three hits for the Rays, who left 11 on base and went 1 for 14 with runners in scoring position.
"We just came up short with runners on base," Cash said.
Five of the Rays' last six losses have been by one run, and they are betting .141 with runners i scoring position in their nine losses since he All-Star break.
Ventura pitched five innings, giving up two runs, six hits and four walks.
Rays starter Matt Andriese pitched four innings in his first start since June 25, giving up one run on three hits while striking out three. Andriese returned to the rotation following Monday's trade of Matt Moore to the San Francisco Giants.
"I knew I wasn't going to be able to go that deep in the game, but to get four quality innings out there, it was good," Andriese said. "It's a good one to build off of."
DISAPPOINTED LONGO
Tampa Bay slugger Evan Longoria said it was disappointing to see Moore, INF Steve Pearce and OF Brandon Guyer traded in separate deals Monday that netted SS Matt Duffy from San Francisco and five prospects.
"You see three guys like those three guys leave sometimes it's a little tough to stomach," Longoria said. "We'll move forward and hopefully the guys we got in return will be the players that we expect."
TRAINER'S ROOM
Rays: OF Mikie Mahtook (fractured left hand) went 1 for 3 with a walk in his first rehab game with the Rookie-level Gulf Coast League Rays. ... Touted shortstop prospect Daniel Robertson has been placed on the disabled list with Triple-A Durham.
UP NEXT
Edinson Volquez (8-9) will make his team-leading 23rd start for the Royals on Wednesday night against Jake Odorizzi (5-5), who is working on a steak of 14 2/3 scoreless innings for the Rays.