Killorn and Callahan score in 3rd, Lightning beat Flyers 4-2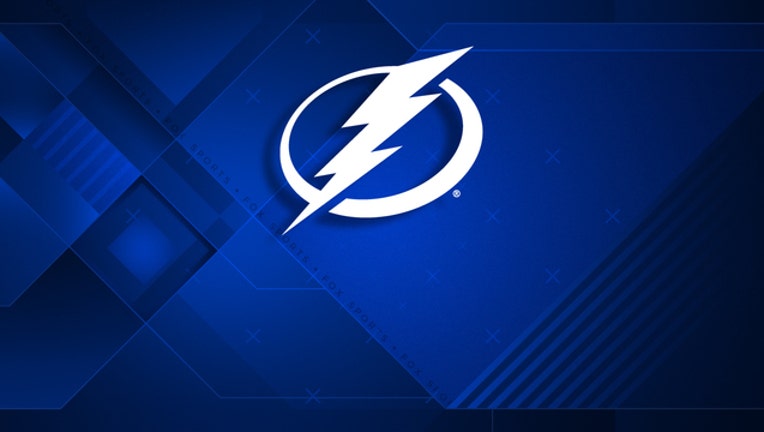 article
TAMPA, Fla. (AP) — Normally, failing to convert on three consecutive power plays in the third period would spell trouble. The Tampa Bay Lightning turned it into a comeback victory.
Alex Killorn and Ryan Callahan scored 12 seconds apart in the final period, and the Lightning beat the Philadelphia Flyers 4-2 on Wednesday night.
Tampa Bay also got goals from Victor Hedman and Nikita Kucherov. Andrei Vasilevskiy, coming off consecutive shutouts, stopped 29 shots.
Steve Mason made several quality stops when the Flyers were short-handed three times in the first 12 minutes of the third before Killorn (13:28) and Callahan (13:40) scored even-strength goals to give Tampa Bay a 3-2 lead.
"The power play gave us momentum, and I thought rolled into 5-on-5," Callahan said.
In a matchup of the NHL's second- and third-best power plays, the Flyers went 0 for 4 while the Lightning scored on one of seven chances.
"Too many penalties," said Mason, who made 25 saves. "We made some mistakes and it cost us."
Dale Weise and Ivan Provorov scored for the Flyers, who were coming off a 3-1 win Tuesday night at Florida. Philadelphia is 4-1-1 in the second of back-to-back games.
"We took advantage that they played last night," Tampa Bay coach Jon Cooper said. "We were pushing hard. Ultimately, they're killing (penalties) so long you've got to think that helped out. It's hard to get the engine going again, and we took advantage of that."
Kucherov made it 4-2 late in the third. It was his first goal in 11 games against the Flyers, leaving Columbus as the only NHL opponent he has not scored against.
Provorov put the Flyers up 2-1 with 54.7 seconds to go in the second on his first NHL goal. He got his eighth assist on Weise's goal.
"A long time coming," Provorov said after his 21st NHL game.
Provorov was shaken up after taking a shot off his leg midway through the third but returned a few minutes later.
Weise tied it 6:06 into the second, stopping Vasilevskiy's shutout streak at 178:02. Weise has goals in consecutive games after not getting one in his first 15 this season.
Hedman opened the scoring on a power-play goal with 3 seconds left in the first.
Tampa Bay outshot the Flyers 12-2 during the first. One of Philadelphia's shots came on Weise's breakaway that Vasilevskiy denied with a nice save.
The Flyers responded by outshooting Tampa Bay 22-9 in the second.
NOTES: Flyers C Sean Couturier, hurt in Tuesday's game, was placed on injured reserve and will miss four to six weeks with a lower-body injury. ... Philadelphia recalled F Scott Laughton from Lehigh Valley of the AHL. ... Tampa Bay forwards Brian Boyle and J.T. Brown sat out with upper-body injuries. ... The Lightning recalled forward Erik Condra from Syracuse of the AHL. ... Tampa Bay D Anton Stralman missed his sixth straight game with an upper-body injury but is practicing in a no-contact jersey.
UP NEXT
Flyers: Play the first of three at home Friday night against the New York Rangers.
Lightning: Complete a two-game homestand Friday night vs. Columbus.