Kucherov scores twice, Lightning beat Red Wings 3-2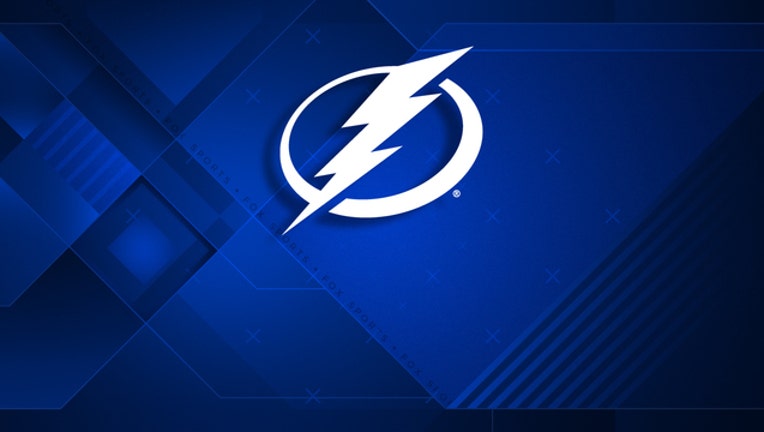 article
DETROIT (AP) - Nikita Kucherov is in the middle of one of those stretches when the puck seems to do whatever he wants.
The dynamic forward scored twice Monday night to lift the Tampa Bay Lightning to a 3-2 victory over the Detroit Red Wings. Kucherov barely touched the puck on the decisive goal, but he did enough to deflect it past Jimmy Howard with 18:13 remaining in the third period, and Tampa Bay held on for its fourth straight victory.
Kucherov had exactly one goal in each of Tampa Bay's first five games this season. After adding two more Monday, he is second in the league in goals, two behind Washington's Alex Ovechkin.
"Special player," Lightning coach Jon Cooper said. "He didn't show up to Tampa in September. He showed up in July. He was on the ice four or five times a week just working on his game, and we're reaping the benefits of that."
Tyler Johnson also scored for the Lightning, who are now atop the NHL standings with 10 points. Justin Abdelkader and Mike Green scored in the second period to help Detroit erase a 2-0 deficit, but Kucherov broke the tie early in the third.
Kucherov reached out with one hand on his stick and barely got a piece of a loose puck in front of the net. It slid slowly under Howard and in.
Johnson opened the scoring with a short-handed goal in the first period, collecting the puck near his own blue line and outskating Trevor Daley the other way before beating Howard. Kucherov scored on a power play 101 seconds later with a wrist shot from the right circle.
"They play really tight and there's not much space on the ice," Kucherov said. "You have to kind of grind this out and play the right way. ... Sometimes just wait for mistakes."
Abdelkader's goal came after some extensive deliberation by the officials. He was hooked from behind by Victor Hedman on a breakaway, but he was able to get a shot off. Andrei Vasilevskiy made the save, and Abdelkader went sliding into him. Detroit's Darren Helm, who was trailing the play, put the rebound into the net.
After a review, officials took the goal away, ruling Abdelkader had interfered with the goalie and Hedman was guilty of a hooking penalty. After additional discussion, Abdelkader was given a penalty shot, which he converted . He was the first Detroit player to score on a penalty shot since Valtteri Filppula on Dec. 15, 2007.
Green's tying goal was set up by Tomas Tatar, who started a rush with some impressive stickhandling in his own zone, and then eventually passed to Green, who followed his own shot and scored on the rebound.
"I thought we were the better team 5 on 5, I thought we had more scoring chances," Red Wings coach Jeff Blashill said. "In the end, the difference was specialty teams. They scored two on specialty teams and we scored zero."
NOTES: The red light behind the goal at Little Caesars Arena stayed on for a while after Johnson's goal, and there was a bit of a delay before the ensuing faceoff. ... Detroit D Danny DeKeyser (lower body injury) was scratched. ... The Red Wings, along with the NHL and NHLPA, announced that Oakland University in Michigan will be evaluated for the possible addition of Division I men's and women's hockey programs.
UP NEXT
Lightning: Visit New Jersey on Tuesday night.
Red Wings: Visit Toronto on Wednesday night.
___
For more AP NHL coverage: https://apnews.com/tag/NHLhockey
___
Follow Noah Trister at www.Twitter.com/noahtrister