Mallex Smith dealt to Mariners by Rays for Zunino, Heredia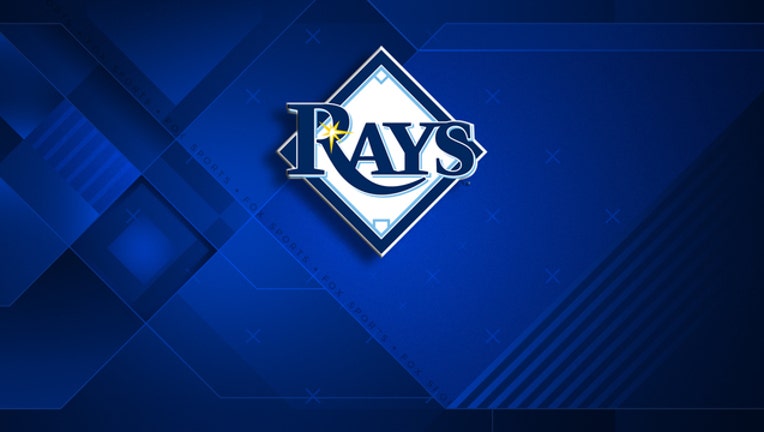 article
SEATTLE (AP) - Mallex Smith was made a promise by Seattle general manager Jerry Dipoto when he was acquired for a second time by the Mariners after an initial tenure that lasted less than two hours.
"Dipoto didn't guarantee anything, but he said I at least have 78 minutes," Smith joked. "We'll see."
Smith is back with the Mariners as part of a five-player deal between Seattle and Tampa Bay on Thursday that landed the Rays catcher Mike Zunino and outfielder Guillermo Heredia.
The swap continued a lengthy trade history between the teams and came as a surprise to Zunino, who said he had recent conversations with Seattle manager Scott Servais looking ahead to 2019.
"I was shocked. To see your name in trade talks, let alone this early in the offseason, was beyond my expectations," Zunino said.
Smith, 25, stole a career-best 40 bases this year and was caught 12 times. He hit .296, tied for the major league lead with 10 triples and had 40 RBIs. He is not eligible for free agency until after the 2022 season. He signed with San Diego in 2012, was traded to Atlanta in December 2014 and was dealt to the Mariners in January 2017, then sent to the Rays on the same day in a trade that shipped left-hander Drew Smyly to Seattle.
His previous Seattle stint lasted all of 77 minutes before he was sent to the Rays.
"Bringing Mallex back home to Seattle is exciting for us all," Dipoto said in a statement. "His combination of speed, base running impact, defense and on-base abilities are unique in today's game. We believe his breakout 2018 performance reflects the many ways his skills will positively impact the Mariners for years to come."
Smith said he's going in with the idea of playing in center field, which would allow Seattle to move Dee Gordon to his natural position of second base. But the move for Smith could just be the start of a hectic offseason overhaul for the Mariners.
"I feel like it's a good fit. I feel like the team wants me," Smith said. "It's very comfortable when you know the team wants you. Jerry has traded for me twice, so I feel like I'll fit in well here."
Heredia, who turns 28 in January, hit .236 with five homers and 19 RBIs in 337 plate appearances as a fourth outfielder for the Mariners this year. He is not eligible for free agency until after the 2022 season.
Zunino, 27, was taken by Seattle with the third overall pick in the 2012 amateur draft and signed for a $4 million bonus. He hit just .201 this year but had 20 homers with 44 RBIs, down from a .251 average, 25 homers and 64 RBIs in 2017. While well-regarded for his defense, he has struck out 310 times in 760 at-bats during the past two seasons.
Zunino said an oblique injury just before the start of the regular season caused him to struggle at the plate and led to his drop from the progress he had shown as a hitter in 2017.
"It really took me longer than I'd like. I came back and it took me longer than I would have liked to get comfortable," Zunino said. "Once that happened, I ended up giving away too many at-bats ... tried to chase too much. I think getting back to that, trying to take care of my body, getting back to 100 percent is the main goal. I feel great now."
Zunino grew up in Cape Coral, Florida, and played for the University of Florida. He made $2,975,000 this year, is eligible for salary arbitration and can become a free agent following the 2020 season.
Seattle also sent minor league left-handed pitcher Michael Plassmeyer to Tampa Bay while the Rays sent minor league outfielder Jake Fraley to the Mariners.
___
AP Baseball Writer Ronald Blum in Carlsbad, California, contributed to this report.
___
More AP MLB: https://apnews.com/MLB and https://twitter.com/AP_Sports