New USF student section aims at changing gameday culture
TAMPA, Fla. - With a little duct tape and a big idea the Soflo Rodeo was born, and it comes with a new atmosphere at University of South Florida basketball games. 
"We saw something that had potential and something that could be bigger," said USF freshman Eli Herman. 
Herman, along with fellow freshman Luke Zimmer, noticed they were the only students in attendance at basketball games that made any noise. 
READ: USF Bulls celebrate grand opening of Porter Family Indoor Training Facility
"What's the point of going to a basketball game if you're just going to watch it like a movie?" said Zimmer. 
As it turns out, Zimmer and Herman were just the type of fans the school was looking for. The two, along with another freshman, Jazmyn Myers, were then approached and tasked with leading a brand-new student section on campus. 
"If you change the culture now, your impact will last, and I really hope it does," said Myers.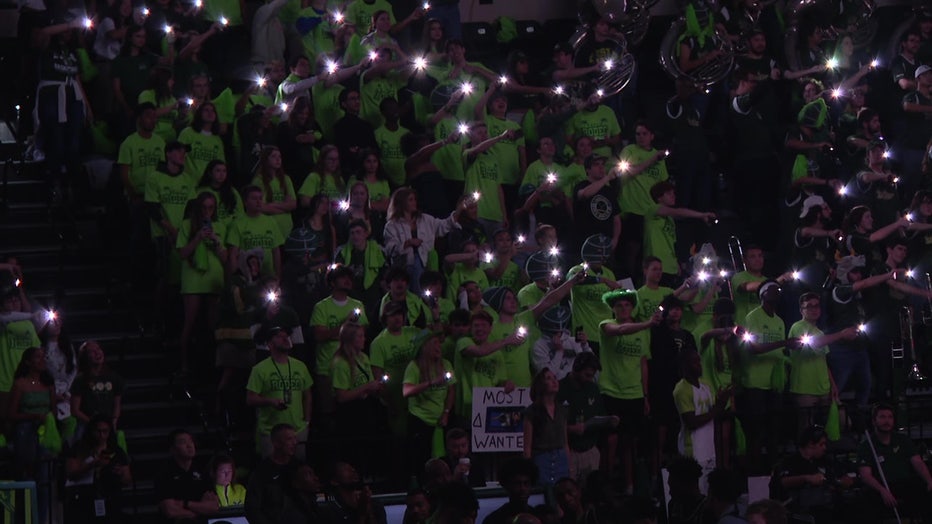 MORE: USF Cheer completes three-peat as national champs
And that is exactly what the trio set out to do. 
In fact, after nearly a year of searching for the right students to get the project off the ground, Zimmer, Herman and Myers were just the right students to lead. 
"We're USF. We're not Duke or a Big Ten school.  We don't do this, but it's something that we're changing the culture of," said Zimmer. 

After working closely with the USF athletic department and an independent consulting firm, whose job is to help improve gameday atmosphere's, the old student section known as The Herd was gone and the "Soflo Rodeo" officially came to town. 
PREVIOUS: USF women's hoops boast only top-40 scoring trio
"It's something new and something to get everyone excited to bring the energy back in the building," said Herman. 
That energy has become contagious, as a once dull student section has transformed into a group that now numbers in the hundreds on gameday.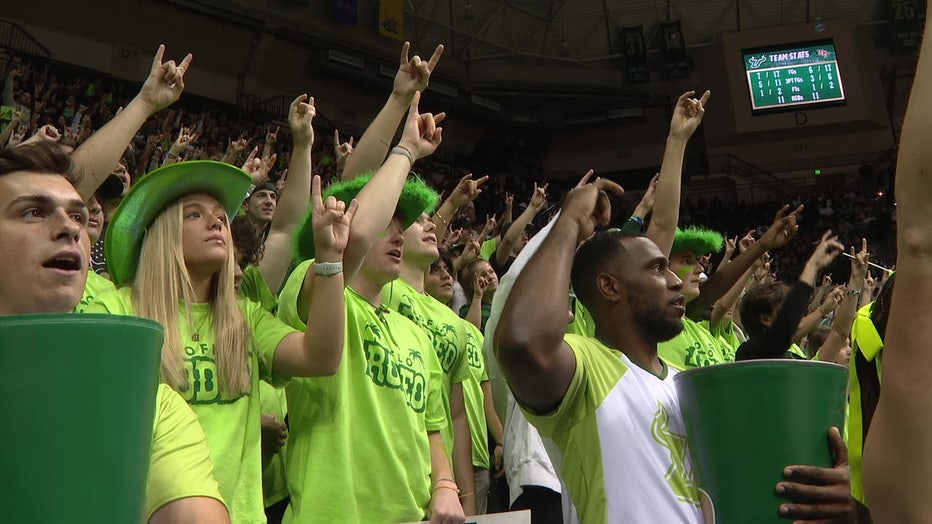 "We wanted it to be about the experience of the student section not just about the basketball game," said Zimmer. 
Officially, the Soflo Rodeo celebrated its launch less than a week ago but has already made an impact according to those the Rodeo cheers on. 
"The students are the point guard of the fans.," said USF Head Men's Basketball Coach Brian Gregory. "They run the team. They run the show and everyone feeds off of them." 
READ: USF women's basketball brings in all-international freshman class
With the goal of changing the culture in the stands, the members of the Soflo Rodeo have big goals. 
"A wall of slime green, that would be awesome," said Herman. 
Now, slime time has officially come for the Bulls both on the court, and finally, in the stands thanks to the Soflo Rodeo.