Price returns in Boston's 3-2 loss to the Rays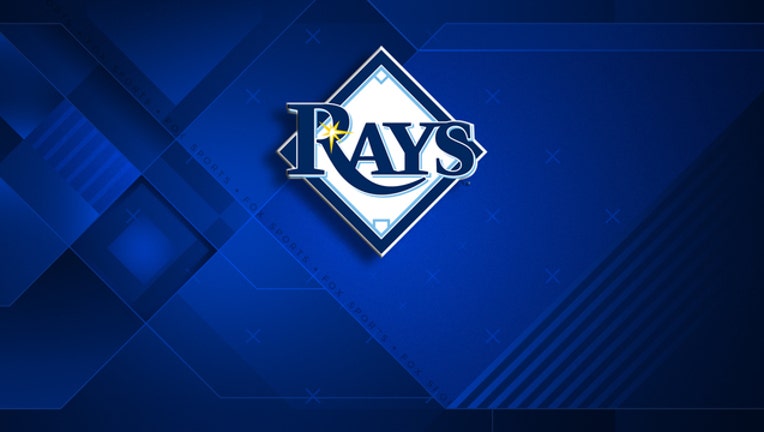 article
ST. PETERSBURG (FOX 13) - David Price had a flawless return from a nearly two-month layoff.

   The 2012 AL Cy Young Award winner pitched two hitless innings in relief for the Boston Red Sox in a 3-2 loss to the Tampa Bay Rays on Sunday.

   He was activated Thursday and pitched for the first time since July 22 after being sidelined by left elbow inflammation. He struck out two in his first relief appearance since 2010.

   "I felt good. I put up two zeroes in a one-run game. It's fun to get back out there," said Price, who pitched for the first time since July 22 after being sidelined by left elbow inflammation. "I felt good with the curveball, threw some really good cutters, a couple good changeups. It was good."

   Red Sox manager John Farrell had said Price would go no more than two innings in his first appearance. The Red Sox will attempt to determine whether he can be stretched out enough to start in the postseason.

   "That was even more than I personally anticipated," said manager John Farrell. "I'm amazed that someone who hasn't pitched in a game in nearly seven weeks would come out with that kind of command and throw three or four pitches for strikes. He is a unique pitcher and that was really a strong two innings of work."

   The AL East-leading Red Sox remained three games ahead of the New York Yankees with 13 games remaining in the regular season.

   Jake Odorizzi (9-8) gave up one hit in six innings and the Rays salvaged the finale of a three-game series. Jesus Sucre's solo home run off Eduardo Rodriguez regained the lead for Tampa Bay in the sixth inning after Jackie Bradley Jr. homered for the only hit off Odorizzi.

   It was the sixth home run for Sucre and the 17th for Bradley.

   Odorizzi took a no-hitter into the sixth, having given up only a first-inning walk to Dustin Pedroia. He had retired 14 straight when he walked Brock Holt to lead off the sixth. Bradley's two-run homer followed on a 3-2 pitch, tying the game 2-2.

   According to Odorizzi, it wasn't necessarily a bad pitch, just the wrong one.

   "I was throwing what was working for me," he said. "I had good life on my fastball. He was sitting dead-red. If I had thrown him a changeup he probably would have swung and missed by a good bit. But I didn't and he didn't."

   Rodriguez (5-6) took the loss for the Red Sox.

   Evan Longoria drove in the Rays' first two runs with singles in the first and fifth innings.

   Odorizzi pitched six innings, the longest of any Rays starter in their last 10 games, giving up two runs on one hit and two walks while striking out seven.

   Alex Colome pitched the ninth for his 45th save.

   TRAINER'S ROOM

   Red Sox: RF Mookie Betts left the game in the fifth inning with a right thumb contusion. ... 2B Pedroia (left knee inflammation) returned as a DH on Sunday after a day off following his 0-for-9 performance in Friday night's 15-inning game. Pedroia will return to 2B in Baltimore on Monday night.

   UP NEXT

   Red Sox: RHP Doug Fister (5-8) will make his 13th start for Boston Monday night in the opener of a three-game series at Baltimore. RHP Dylan Bundy (13-9) will pitch for the Orioles.

   Rays: Former Rays manager Joe Maddon will bring the Chicago Cubs to Tropicana Field for a two-game interleague series starting Tuesday night. RHP Chris Archer (9-10) will pitch for the Rays against LHP Jon Lester (11-7).
   AP-WF-09-17-17 2110GMT