Rajai Davis homers twice to lead Tigers over Rays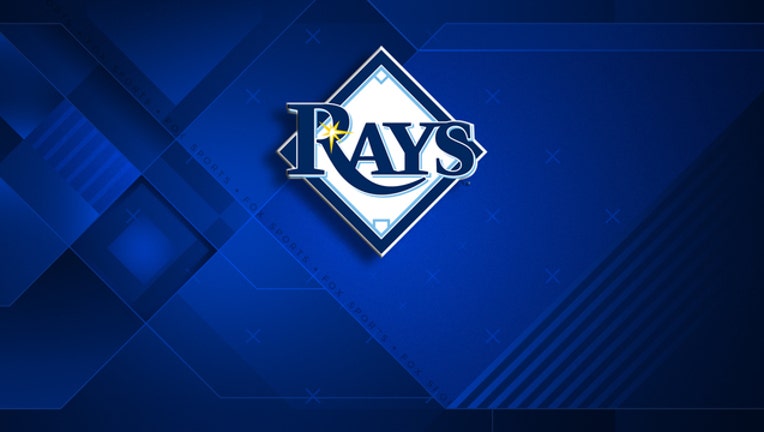 article
DETROIT (AP) — Rajai Davis homered twice in a game for the second time in his career and the Detroit Tigers beat the Tampa Bay Rays 5-4 on Monday.
With the temperature rising through the low 90s as the game progressed on a humid day, there were five homers, all to left field.
James McCann homered for the Tigers, connecting off former college batterymate Drew Smyly. Detroit won for just the fourth time in 17 games.
Evan Longoria and J.P. Arencibia homered for the Rays, who have lost four of five while trying to stay in the AL wild-card race.
Al Alburquerque (4-1) picked up the win and Bruce Rondon got two outs for his fourth save. Tampa Bay loaded the bases with a single and two walks in the ninth, and the final out needed a review to confirm that second baseman Ian Kinsler stayed on the bag for a game-ending force play.
Brandon Gomes (2-5) took the loss.
Davis came into the game with four homers this season. He left fielder grabbed at his side in the first inning and needed treatment before staying in the game.
Davis hit a two-run shot in the third, then put the Tigers ahead 5-4 with a solo drive in the seventh. His other two-homer game came on May 18, 2012, for Toronto.
Smyly, traded to Tampa Bay last season as part of the deal for David Price, went five innings in his return to Comerica Park. He gave up four runs on seven hits and a walk.
McCann homered in the fourth. He caught Smyly at Arkansas and they were drafted a year apart by the Tigers.
This was the first time McCann and Smyly played in the same major league game. McCann was always a level or two behind Smyly in the minors, and made his big league debut a month after Smyly had been traded to Tampa Bay.
Tigers starter Randy Wolf allowed four runs on eight hits in 4 1-3 innings.
Arencibia homered off the brick wall behind the left-center field stands. The drive was estimated at 464 feet, which would tie the record by a visiting player at Comerica Park currently held by J.D. Martinez when he was with Houston in 2013.
TRAINER'S ROOM
Rays: Steven Souza Jr. (broken left hand) was expected to play OF for Triple-A Durham in its season finale Monday. After that, the Rays will make a further decision on his rehab.
Tigers: DH Victor Martinez missed the game with an illness. He has a career .357 average in 76 games against Tampa Bay.
UP NEXT
The teams play the second of a three-game series Tuesday night with Matt Boyd (1-3, 6.97) facing Tampa Bay's Erasmo Ramirez (10-5, 3.84). Ramirez has a 5.87 ERA in his last three starts, while Boyd is at 9.69 in his last three.