Rask helps Bruins hold off Lightning, 3-2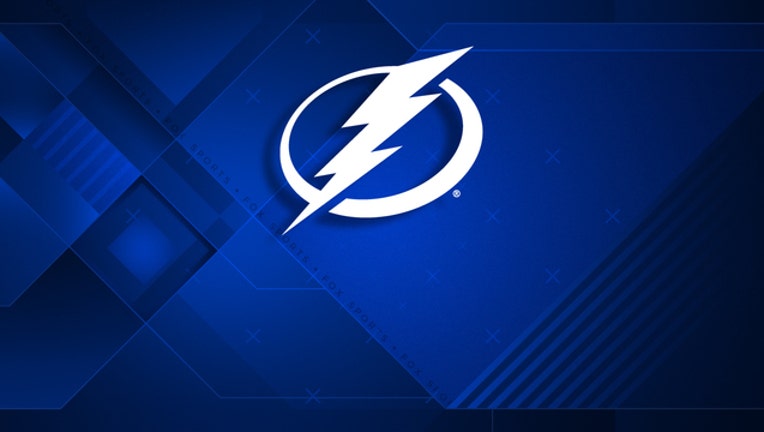 article
BOSTON (AP) - Tuukka Rask heard the question about personally needing to string together some wins and didn't hesitate to answer.
"I need them. I need them," he said, smiling, after the Boston Bruins hung on for a 3-2 win over the Tampa Bay Lightning on Wednesday night.
Rask made 19 saves to snap his four-game losing streak, providing a solid effort with coach Bruce Cassidy facing some fans' desire to play backup Anton Khudobin more.
"We need both goaltenders to be good for us to excel as a team," Cassidy said. "Tuukka needs his reps as well. He's a good goalie. He made those big saves and we got him that extra goal."
Charlie McAvoy and Riley Nash scored first-period goals as the Bruins totally controlled the opening 20 minutes and into the second.
"You're watching the shot clock and you try not to - it was like 30-6 or something," Rask said. "You knew they were going to come."
Boston outshot the Lightning 32-12 through two periods.
Torey Krug also scored and Brad Marchand assisted on the first two goals for the Bruins, who opened a 3-0 lead to post their fifth win in six games. Boston improved to 13-3 in its last 16 at home against the Lightning.
Steven Stamkos and Andrej Sustr scored for the Lightning, and Andrei Vasilevskiy made 33 saves. Tampa Bay, which entered the game with the NHL's best record, lost for the third time in four games following a season-high five-game winning streak.
Criticized lately for his uneven play combined with recent solid performances by backup Khudobin, Rask raised his record to just 4-8-2 this season. Khudobin is 7-0-2.
Rask flashed his pad to block Ryan Callahan's tip from in close late in the game.
The Bruins came out strong in the opening period, firing 19 shots on goal en route to a 2-0 lead after one.
"We looked like a team that was coming off a back-to-back in the first period," Stamkos said. "We didn't have our legs. They came out hard. They dominated us."
McAvoy snapped off a shot from the right circle that slipped through a crowd of players and past Vasilevskiy to make it 1-0 at 7:27. Originally, it was waved off for goaltender interference with Boston's Patrice Bergeron and Brad Marchand at the edge of the crease, but Cassidy challenged the call and it was overturned.
Nash fired a wrister that sailed over Vasilevskiy's left shoulder with 2:47 left.
Vasilevskiy faced nearly as many shots in the first as he did the entire game a night earlier when he stopped 24 in his sixth career shutout, a 2-0 victory at Buffalo.
"We have to find a way to get a better start," Lightning forward Chris Kunitz said.
Ryan Spooner set up Krug's goal that made it 3-0 early in the second. After the Bruins kept the puck in Tampa Bay's zone for a lengthy stretch, Spooner backhanded a pass that Krug one-timed inside the right post.
Sustr snapped a shot from the right point that sailed into the net past a group of players and by Rask's glove midway into the second. Stamkos one-timed Nikita Kucherov's pass for a power-play goal in the third after Brandon Carlo was whistled for interference 46 seconds into the period.
NOTES: The Bruins equaled their most shots on goal in a period this season in the first. They matched their second period at the Los Angeles Kings on Nov. 16. ... Boston F David Backes returned to the lineup after missing nearly a month following surgery to remove part of his colon. Marchand also returned after missing six games with an undisclosed injury, but C David Krejci was out with an undisclosed upper body injury. ... Tampa Bay has scored a power-play goal in five straight games. ... A male fan seated about 10 rows back at center ice was hit in the head with a puck in the opening period and walked from his seat to seek medical attention with his hand over his forehead.
UP NEXT
Lightning: Host the Sharks on Saturday in the opener of a four-game homestand.
Bruins: At the Flyers on Saturday in the first of two straight road games.