Rays strike out 23 times, lose 3-2 to Red Sox in 10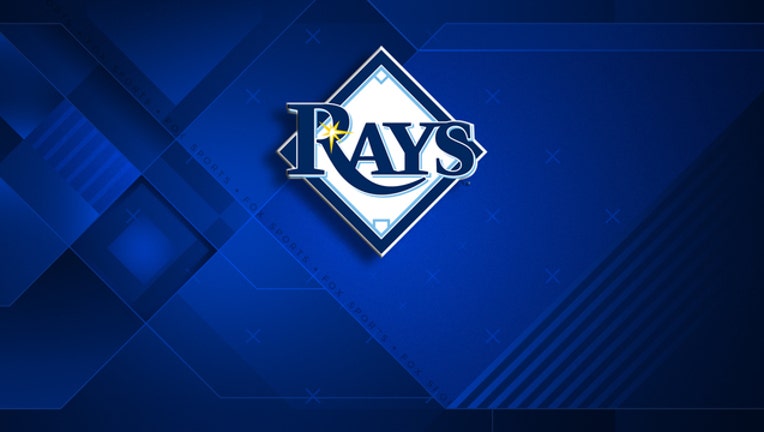 article
ST. PETERSBURG, Fla. (AP) — The Tampa Bay Rays struck out in record fashion and lost their home finale on a strange play at the plate.
Dustin Pedroia used nifty baserunning to score from first base on David Ortiz's double in the 10th inning and the AL East-leading Boston Red Sox beat the Rays 3-2 on Sunday for their 11th consecutive win.
Pedroia singled off Eddie Gamboa (0-1) to start the 10th. The relay throw on Ortiz's hit to right center beat Pedroia to plate, but he avoided catcher Luke Maile's first tag.
Pedroia's momentum carried him past the plate and when he went back to touch it, Maile was charged with an error when the ball dropped out his glove on another tag try.
"I don't have a good explanation other than that the ball seemed to be, from what I heard, was coming loose as Maile tagged (Pedroia)," Rays manager Kevin Cash said.
The call confirmed after a video review that lasted 39 seconds.
"It's obviously a strange play," Maile said. "I don't really know the timing of when the ball left the mitt. It's a play you've got to make."
Pedroia hit a solo homer and Mookie Betts extended his hitting streak to 11 games with an RBI single for the Red Sox.
Boston starter Eduardo Rodriguez struck out a career-high 13 in 5 1/3 innings. The left-hander and Heath Hembree combined to strike out 11 consecutive batters to establish a major league record. The New York Mets held the previous mark when Tom Seaver struck out 10 in a row against San Diego in 1970.
Boston also set a club record by striking out 21 through nine. Joe Kelly (4-0) added two in the 10th as the Rays became just the fifth big league team to strike out 23 or more in a game.
There was a moment of silence before the game for Miami pitcher Jose Fernandez, who was killed in a boating accident early Sunday. Fernandez played high school baseball in nearby Tampa after defecting from Cuba.
"A very emotional day," Ortiz said. "I was thinking about Jose the whole game. It's hard to believe. A very sad day."
The Rays planned to honor Ortiz before his final game at Tropicana Field but canceled the ceremony at Ortiz's request after Fernandez's death. He had three hits and moved past Frank Thomas for 107th place on the career list with 2,469 hits.
Ortiz has 35 homers and 90 RBIs at Tropicana Field, which is the most of any visiting player. Alex Rodriguez is next with 30 homers and 73 RBIs.
HONORING BIG PAPI
Rays 3B Evan Longoria and RHP Chris Archer informally presented Ortiz with an oil painting of his 500th home run, which he hit at Tropicana Field last season. Ortiz was also given 34 special handmade Diamond Crown Maximus cigars and $5,000 donations in his name to the Miracle League of St. Petersburg, Florida and the University of South Florida Latino scholarship program.
HOME WOES
Tampa Bay (65-90) went 36-45 at home. ... The Rays home attendance for the season was a majors-low 1,286,163. It's a slight increase from last year's 1,247,668.
TRAINER'S ROOM
Rays: CF Kevin Kiermaier was hit by a pitch in the second and later departed with a bruised left wrist. X-rays were negative.
UP NEXT
Rays: LHP Drew Smyly (7-11) will face White Sox RHP James Shields (3-11) Monday night in the first of four games in Chicago.