Stamkos scores twice, Lightning top Stars in Bishop's return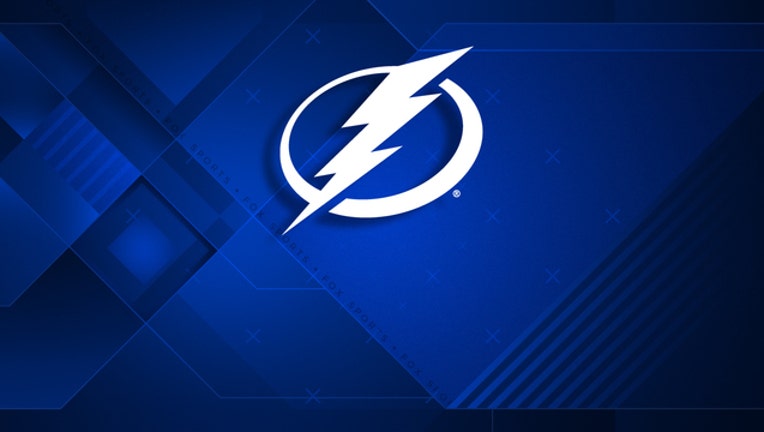 article
TAMPA, Fla. (AP) - Steven Stamkos did his part to ruin a former teammate's return.
Stamkos had two goals and two assists, Andrei Vasilevskiy made 27 saves to beat his mentor Ben Bishop, and the Tampa Bay Lightning beat the Dallas Stars 6-1 Thursday night.
Vasilevskiy was Bishop's backup in Tampa Bay for parts of three seasons until Bishop was dealt to Los Angeles last February. Bishop holds the Lightning career wins record with 131, while Vasilevskiy has gone 26-5-3 since taking over the starting role.
This was Bishop's first game against Tampa Bay since the trade.
"We are very disappointed right now," Bishop said. "We have to take a look in the mirror pretty quick because this is not good enough. It starts with me in net and works the way out. We all have to be better here and find ways to get wins. We just have to find a way."
Stamkos has 10 goals and an NHL-best 35 points after missing most of last season with a lateral meniscus tear.
"I'm sure that once the dust settles here, I'll give Bish a little text," Stamkos said. "Maybe thank him for letting me grab a few tonight. It was a little weird seeing him over there."
Mikhail Sergachev, Brayden Point, Jake Dotchin and Nikita Kucherov also scored for the Lightning, who have the NHL's best record at 15-2-2.
Dallas, which went 0-2-1 on a three-city, four-day trip, got a goal from Radek Faksa. Bishop stopped 22 shots.
"Embarrassing," Stars left wing Jamie Benn said. "They took it to us."
Stamkos opened the scoring 47 seconds into the second with a power-play goal from the top of the left circle. Both Stamkos and Kucherov, who had two assists, have points in 17 of 19 games.
Vasilevskiy made a pair of strong saves on right-circle shots by Tyler Seguin.
After Faksa scored on the breakaway at 3:34 of the second, Sergachev made it 2-1 just 1:17 later.
Tampa Bay went up 3-1 with 8:20 left in the second when Point had a short-handed goal. Bishop went behind the net to stop the puck for John Klingberg, who had a turnover that Point wrapped home before Bishop got back into position.
"The third goal really took the momentum out of us and then it seemed like every mistake went into our net," Dallas coach Ken Hitchcock said.
Stamkos, Dotchin and Kucherov had third-period goal. Stamkos picked up two assists during the period.
Dallas (0 for 3) and Tampa Bay (1 for 4) entered with the top NHL power plays.
NOTES: There was a video tribute for Bishop midway through the first. "It was a great thing," Bishop said. "I really appreciate that from the Lightning organization. These fans mean a lot to me. I had some great years here and they hold a big place in my heart." ... U.S. Army veteran Cliff Zalay performed the National Anthem on his harmonica. Zalay, 92, served in World War II and the Korean War. ... Dallas RW Alexander Radulov ended a nine-game point streak. ... Tampa Bay had the previous three days off after going 3-0 on a West Coast trip. ... Seven of Stamkos' 10 goals have come on the power play.
UP NEXT
Stars: Host Edmonton Saturday night.
Lightning: Play again at home Saturday night against the New York Islanders.
___
More AP hockey: https://apnews.com/tag/NHLhockey