Trade to Rams still motivates former ex-Buc Mark Barron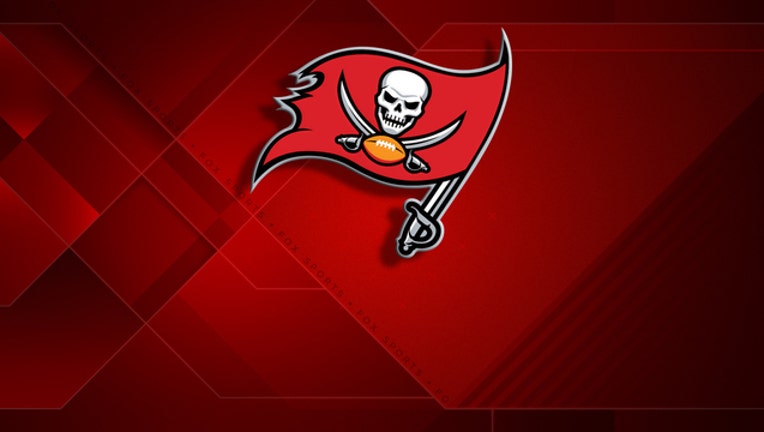 TAMPA, Fla. (AP) - Mark Barron can hardly wait to see the Tampa Bay Buccaneers again.
The Los Angeles linebacker/safety acknowledges he still harbors hard feelings for the team that drafted him No. 7 overall in the 2012 NFL draft. Tampa Bay gave up on him less than three seasons into a career that's taken off since the Rams acquired — and cast him in a hybrid role that helped the punishing hitter land a five-year, $45 million contract last winter.
Barron faces his former team for the second time Sunday when Los Angeles (1-1) visits Raymond James Stadium. While the fifth-year pro says he doesn't "go out of my way" to keep up with the Bucs (1-1) these days, he concedes the decision in 2014 to ship him to the Rams in exchange for two draft picks motivates him.
"It was just the way everything happened. I didn't ever feel like it was the way it should have happened,'" said Barron, who started all 37 games he played for the Bucs, who viewed him as a bad fit for the defense installed when then-coach Lovie Smith replaced Greg Schiano two years ago.
"I didn't feel like it was respectful at all, in my opinion. But I'm happy it happened," Barron added. "I feel like it was one of the better things that happened to my career, actually."
Used exclusively as a safety before joining the Rams eight games into the 2014 season, Barron forced four fumbles and led his new team with 135 tackles a year ago, when he started 11 games while filling in for injured linebacker Alec Ogletree. He's also retained some responsibilities as a safety in pass coverage.
"We felt like Mark was better suited for that than what they asked him to do (in Tampa)," Rams coach Jeff Fisher said.
"He was surprised about the move. We've kind of morphed (Barron) into more of a down-safety/linebacker position," Fisher added. "He can still do the things in space, if you need, but he's so talented and so instinctive around the line of scrimmage that (we) just let him play."
Barron, who had eight tackles in the Rams' 31-23 win over Tampa Bay last December, likes the hybrid role.
"I wouldn't say it fits me better. I like doing it, I feel like it's good because ... I'm closer to the ball," he said. "I feel like I was always a guy that was always around the ball, even from a safety position. So now I'm just closer to it and I can get to everything faster, which allows me to make more plays."
Things to know about Rams-Bucs:
SHORT MEMORY: A week after throwing for four touchdowns against Atlanta, Tampa Bay's Jameis Winston was intercepted four times and lost a fumble in a 40-7 loss at Arizona. The first pick in the 2015 draft has a knack for rebounding from poor performances, embracing the "snap and clear'" mentality preached by quarterbacks coach Mike Bajakian. "It goes with positive plays and negative plays," he said. Dirk Koetter was asked if Winston is adept at shrugging off bad games. "Yeah, he has to be," the coach said. "We can't play like we did the other night or it's going to be a long season."
CORNER HELP: The Rams' defense was sharp during their 9-3 win over the Seahawks, but Seattle repeatedly threw to receivers covered by cornerbacks Coty Sensabaugh and Troy Hill, sensing weakness in the backups. Los Angeles could get help at that key position this week if E.J. Gaines is able to return. After missing all of last season with a foot injury, he has been sidelined since the preseason with a thigh injury.
GROUNDED: Bucs RB Doug Martin, an All-Pro last year, injured his right hamstring last week and is expected to miss at least three games. He was the second-leading rusher in the NFL behind Adrian Peterson last season. The workload for Charles Sims and Jacquizz Rodgers will increase during the two-time Pro Bowl selection's absence.
CHASING JAMEIS: Winston and Rams All-Pro defensive lineman Aaron Donald discussed last season's Rams-Bucs matchup at last winter's Pro Bowl. "He was saying, 'You're just mad because you ain't sacked me yet,' " Donald said with a grin. The Rams' pursuit of the young QB is a key to their defensive game plan. Although the Bucs star is not as mobile as San Francisco's Blaine Gabbert and Seattle's Russell Wilson, Los Angeles is preparing for Winston to attack anyway he can. "We know he's one of the best quarterbacks in the game,'" MLB Ogletree said, "but we're confident."
___
AP NFL website: www.pro32.ap.org and http://twitter.com/AP_NFL