UF football player arrested for allegedly shooting at pregnant girlfriend, suspended indefinitely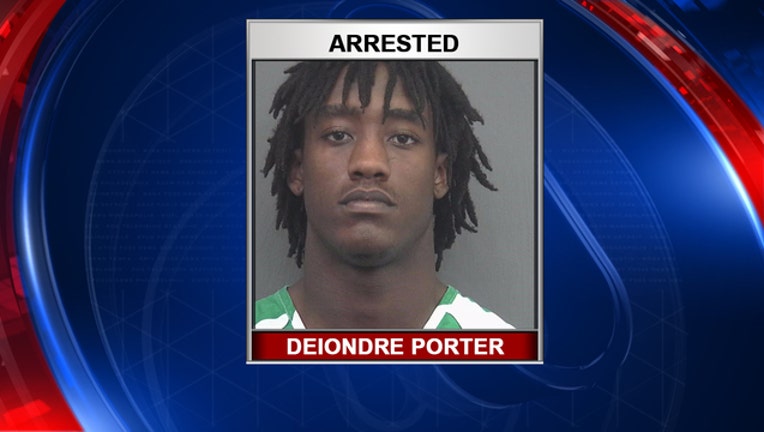 GAINESVILLE (FOX 13) - A University of Florida football player was arrested for allegedly shooting at his girlfriend in September.
Gainesville Police say UF Defensive Back Deiondre Porter put a handgun to his girlfriend's head while asking her about a relationship with his teammate and then shot the wall during an argument last month.
According to the police report, the victim who is 10 weeks pregnant, denied having a relationship with Porter's teammate and has been dating Porter since 2013. According to the report, during the argument, his girlfriend said she saw Porter raise his arm and fire the handgun in her direction, and the bullet hit the wall where she was leaning.
Police say they found a .45 caliber handgun when they arrested Porter which matches the shell found in the victim's wall. Porter was arrested the day after the incident.
The University of Florida announced on Twitter that the Jefferson High School graduate has been suspended indefinitely.
Porter graduated from Jefferson High School in 2014.