Caribbean islands begin preparations for Irma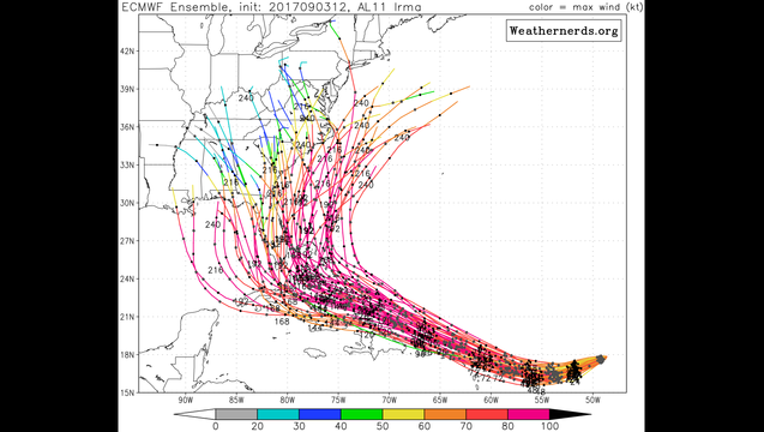 article
SAN JUAN (AP) - Islands at the eastern end of the Caribbean Sea made preparations Sunday for approaching Hurricane Irma, which could threaten the area Tuesday.

Hurricane watches were posted for Antigua and Barbuda, Anguilla, Monserrat, St. Kitts and Nevis, St. Martin, Guadeloupe and the British Virgin Islands
The U.S. National Hurricane Center said the center of the storm could near that region late Tuesday. It said islands farther north, including the U.S. Virgin Islands and Puerto Rico, should monitor the progress of the storm.

Antigua's prime minister, Gaston Browne, urged people to take preventative measures in case the storm should hit, including cleaning drains and removing objects that could be sent airborne by high winds.

"The passage of a hurricane is not a matter to be taken lightly, but we must not panic," Browne said in a statement.

The Antigua and Barbuda weather service said Irma was expected to bring heavy rains, rough surf and high winds to islands along the northern edge of the Antilles.

The U.S. hurricane center said Irma had maximum sustained winds of 115 mph (185 kph) on Sunday. It was centered about 790 miles (1,275 kilometers) east of the Leeward Islands and moved westward at 14 mph (22 kph).