Irma information: Hernando County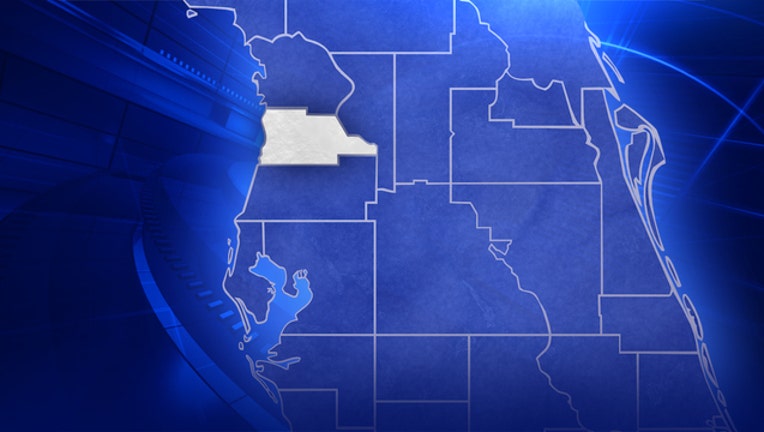 article
Ongoing updates for Hernando County residents as Hurricane Irma impacts Florida.
You can get information directly from the Hernando County EOC: http://www.hernandocounty.us/em/
DAMAGES:
Hernando County Emergency Management is asking residents to call them to report damage. To qualify for FEMA's Individual Assistance Program, they need to residents to report damages as soon as they can. The number is (352) 754-4083. As of Wednesday morning, they only received 10 reports of damage.
MORE: A VOLUNTARY EVACUATION ORDER HAS BEEN ISSUED FOR RESIDENTS WHO LIVE ALONG THE WITHLACOOCHEE RIVER.
Flooding resources for eastern Hernando County
The Enrichment Center, located at 800 John Gary Grubbs Blvd. in Brooksville, has been designated as a host shelter for Withlacoochee evacuees.
A sand and sandbag distribution site is available at the East Hernando Branch Library located at 6457 Windmere Road, Brooksville, FL 34602 (off I-75 near Ridge Manor). It will be open today until sundown and Sunday, September 17 from 10 a.m. to 4 p.m. The Hernando County Sheriff's Office has arranged for
inmates to help fill bags.
Previously used sandbags that have NOT been contaminated by flood waters may be donated to the distribution site while it is open today and tomorrow only.
Hernando County asks you do not risk the lives of first responders. If you are living in a low-lying area and are seeing flood waters, we urge you to leave the area now.
WATER:
The boil water notices in effect for areas east of Hwy. 41 and Weeki Wachee Woodlands has been rescinded. A boil water notice is still in effect for Royal Oaks and the City of Brooksville. An announcement will be made when the notices are rescinded.
ROADS:
Tolls on all Florida roadways are suspended as of 5 p.m. Tuesday, September 5.
SCHOOLS STATUS:
Due to the continued power outages and the amount of time that will be needed to return all shelter locations back to school sites, Hernando County Schools will remain closed for the remainder of this week. Schools will reopen Monday, September 18.
The school district will continue to provide communication updates on its website at www.hernandoschools.org and with notifications posted to the HCSD Mobile App.
All campuses of Pasco-Hernando State College will reopen on Monday, September 18.
SHELTERS:
As of Tuesday night, all Hernando County shelters have been closed.
CLOSINGS:
Courts:
-Judge Merritt Jr. has canceled all courts and the 5th Circuit Judiciary will be closed Tuesday, September 19, 2017.
Board of County Commissioners:
-The Tuesday, September 12, 2017, Board of County Commission (BOCC) regular meeting and budget hearing will be rescheduled for Tuesday, September 19, 2017. The regular meeting will be held at 9 a.m. and the budget hearing time will be announced. BOCC employees must still report to work unless otherwise notified.
TRASH & DEBRIS REMOVAL: 
Household trash pickup will begin Tuesday, September 12, with limited staffing and will continue throughout the week. Regular trash collection schedules will resume as soon as Republic Services is fully staffed.
All landfill locations will be open during regular hours of operation.
Debris removal pick-ups will start on Monday September 18, 2017. There will be two sweeps performed throughout the County which could take a few weeks to complete. Residents must separate vegetative debris (tree limbs, brush, etc) from other construction/demolition debris and place in front of their property along the roadway. Do not place debris in the roadway, in front of mail boxes or fire hydrants.
OTHER INFORMATION:
Hernando County Government's Office of Emergency Management continues to monitor and inform our community about storm impacts. Visit the following web and social media sites for more information.
Report road closures by calling (352) 754-4083 or go to hernandocounty.us/em/road-closures for a complete list
Sign up to receive weather alerts at www.AlertHernando.org
Follow us on Facebook @HernandoCoGov
 Follow us on Twitter @HernandoCoGov
 Please help us track damage from Hurricane Irma by using #HernandoRecovers
You can get information directly from the Hernando County EOC: http://www.hernandocounty.us/em/