Charley 'Dances with the Stars' at The Hip Room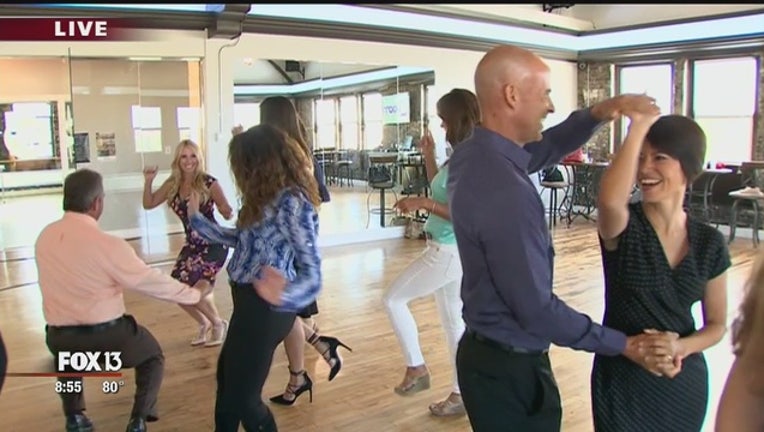 article
TAMPA (FOX 13) - Charley went to The Hip Room Dance Studio on Wednesday to meet the competitors in this year's Tampa Bay's Dancing with the Stars. 
It's one of the city's biggest philanthropic events, and is hosted by Julie Weintruab's Hands Across the Bay. This year's proceeds will help fund a number of local charities, including A Kid's Place, Crisis Center of Tampa Bay, Pinellas Safe Harbor, and The Kimberly Home.  
Sticking close to the format of the popular TV show, Tampa Bay's Dancing with the Stars pairs prominent members of the community with professional dance partners. The duos will face off to earn the most votes for their moves. 
The event on October 1 is sold out. But  those who can't be there can still vote for their favorite dancer and even live-stream the show online for free. 
For more information on the charities and participants in Dancing with the Stars, and to live-stream the show or place your vote, go to dancingforcharity.com.