100 pounds of marijuana found at North Carolina daycare, police say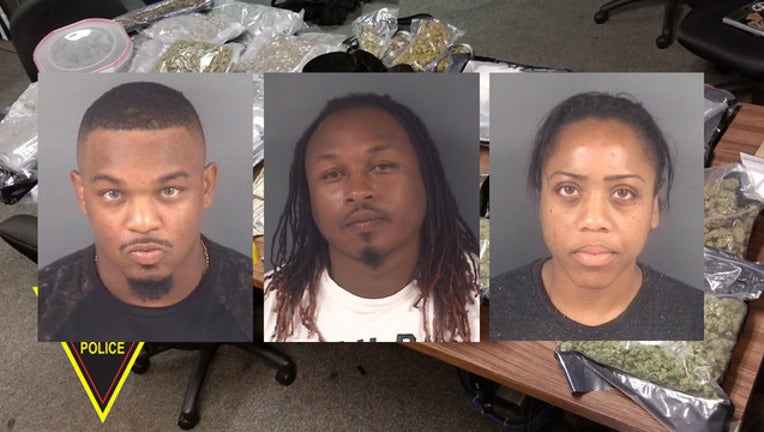 article
FAYETTEVILLE, N.C. (AP) - Cookies and gummy bears laced with marijuana were among the items found during a drug busy at a North Carolina home daycare center, police said. 
Officers with the Fayetteville Police Department said the raid was the result of a monthlong investigation that led to police executive a search warrant for 27-year-old Alvin Davis III.
"As the Fayetteville Police Department's Gang Unit continued this investigation, they executed an additional search warrant at a residence along the 1000 block of Ronald Reagan Drive on Tuesday, July 17, 2018," investigators explained after discovering a home day care might be involved.
They said they waited until the children had left the facility before raiding "Tori's Playhouse" last week. Once inside, officers said they found one-half kilogram of cocaine, over an ounce of heroin, more than 100 pounds of marijuana, ten firearms, more than $70,000 in U.S. money, and a 2013 Audi Q7 SUV.
Police said the investigation led to the arrests of the daycare co-owners, 32-year-old Reshod J. Everett and 34-year-old Victoria L. Everett. 
WRAL reports that officers haven't found evidence that children had access to the drugs.