2-year-old husky gets new set of 3-D printed prosthetic paws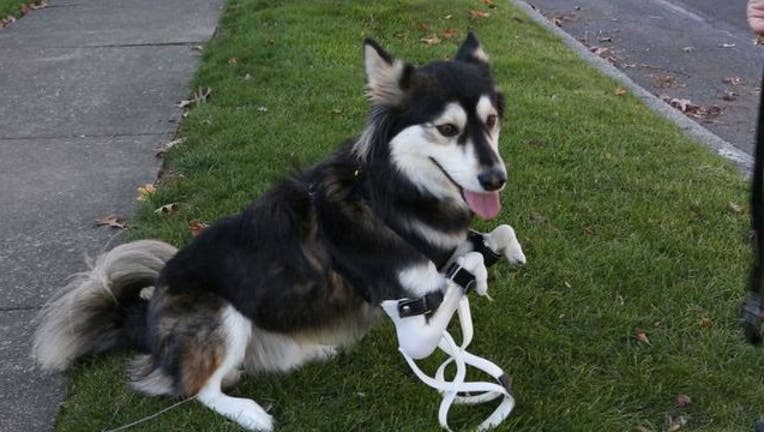 article
(FOX News)- A 2-year-old husky mutt can stand, sit and run like an ordinary dog for the first time in his life after receiving a custom-made set of prosthetic legs. Derby, who lives in New York with his owner, Sherry Portonva, was born with partially formed front paws that forced him to use his hind legs and chest to crawl and walk, KNS Radio reported.
Rock Hill, South Carolina-based 3D Systems, which makes 3-D products like printers and materials, made Derby his first set of prosthetic legs last year. The legs helped him run on all fours for the first time, but they didn't allow him to stand at full height but instead left him hunched over.
His second, new set of legs are the proper height so he can sit and stand like a regular dog.
"Because our first circular 'blade' design was so successful, our initial thought was simply to scale the original," 3D Systems said in a statement. "What we had not accounted for in this second iteration, however, was that while we managed to elevate Derby to the appropriate height, the results of the scaled design were too ungainly for easy movement."