5 people killed in crash in Hernando County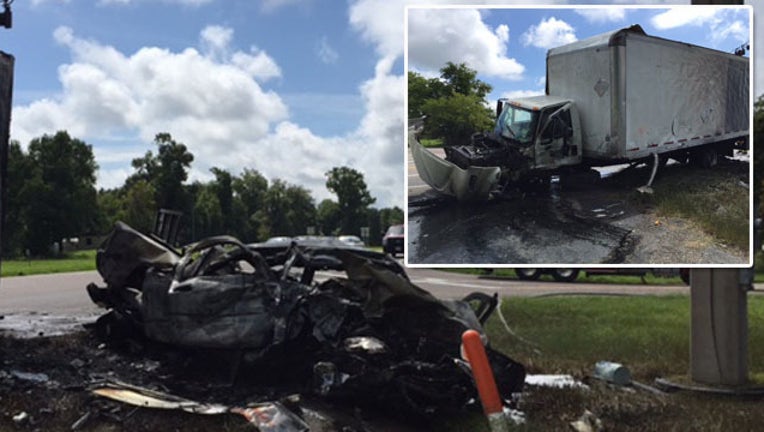 A crash between a box truck and a pickup truck in Hernando County killed five people.
The Florida Highway Patrol said all five people killed were occupants of the pickup truck. It happened at 10:30 Monday morning at the intersection of Citrus Way and Ponce De Leon Blvd.
Troopers said the box truck failed to stop at the intersection, which has stop signs and flashing red stop lights, and it collided with the 2006 Chevy pickup towing a utility trailer.
The pickup caught fire, killing all five people. Two people in the box truck were seriously injured and airlifted to the hospital, according the Florida Highway Patrol.
The identities of the victims have not yet been released and is expected to take some time based on the extent of the victims' injuries.