Airbnb offers 'Netflix and chill' apartment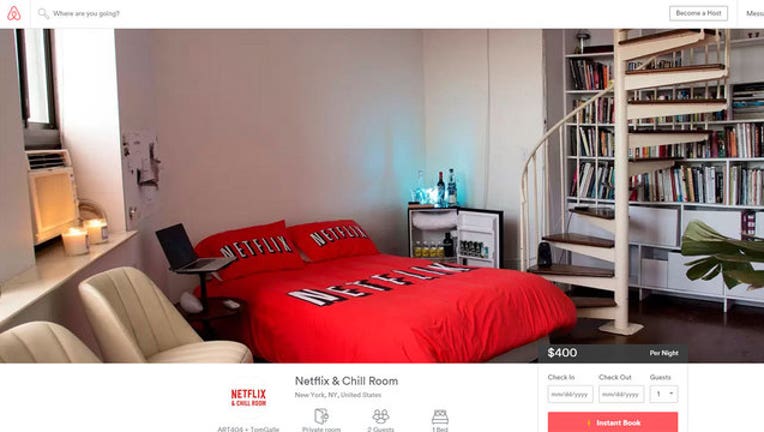 NEW YORK (FOX 5 NY) - Airbnb is making room for anyone who wants to "Netflix and chill."
The popular saying, which refers to sex and watching movies or shows on the streaming service, is the theme to a unit available in New York City via the apartment-sharing company.
The idea for the apartment on Cornelia St. in the West Village reportedly came from three friends.
It features a Netflix bedspread, a mini-bar, an AppleTV, Netflix account, one bed and one bathroom for $400 night.
There is a two guest maximum.