Arizona company recalls 6.5M pounds of beef due to possible salmonella contamination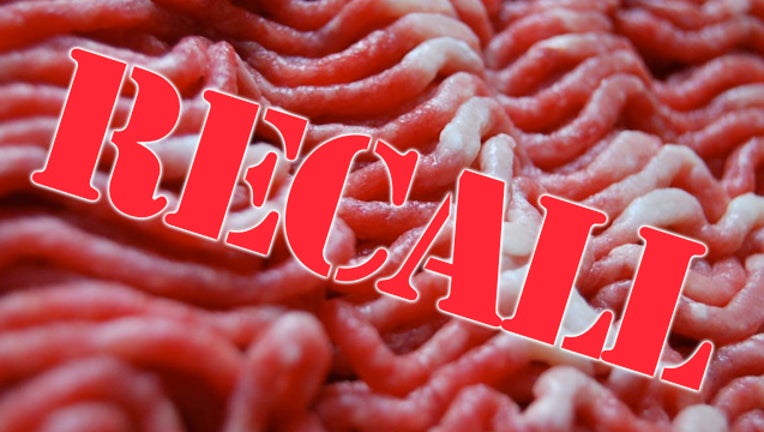 article
TOLLESON, Ariz. (KSAZ) - An Arizona company is recalling just over 6.5 million pounds of beef due to possible salmonella contamination.
JBS Tolleson, Inc. is recalling 6,500,966 pounds of various, non-intact raw beef products that may be contaminated with salmonella, the USDA announced on Thursday.
The raw beef, which includes ground beef, was packaged on various dates from July 26, 2018 to September 7, 2018. 
The USDA released a list of hundreds of products that are subject to the recall. The affected products  include Cedar River Farms Natural Beef, Comnor Perfect Choice, Grass Run Farms Natural Beef, Showcase, Showcase/Walmart, Gourmet Burger, and JBS Generic.
The affected products have an establishment number of"EST. 267" inside the USDA mark of inspection.
The raw beef was shipped nationwide to retail locations.
The USDA says 57 people from 16 states have reported getting sick. According to the Arizona Department of Health Services, there are 15 confirmed cases of salmonella illnesses linked to raw ground beef.
"Salmonella can cause serious illness, so it is critical that everyone take precautions by not eating the recalled meat and thoroughly cooking all beef products," said Dr. Cara Christ, director of the Arizona Department of Health Services. "If you or someone in your family recently ate ground beef and are experiencing severe symptoms, please contact your health care provider."
"The most important thing people can do is to throw away beef products that they have at home that have been recalled," said Jessica Rigler, Assistant Director of the Arizona Department of Health Services. "Even if they've eaten some of that beef and they're not feeling ill, and the family hasn't become sick, it's still really important to get rid of that product."
Consumers with questions regarding the recall can contact the JBS USA Consumer Hotline at (800) 727-2333.