Bad breakup leads to chain reaction accident on Courtney Campbell Causeway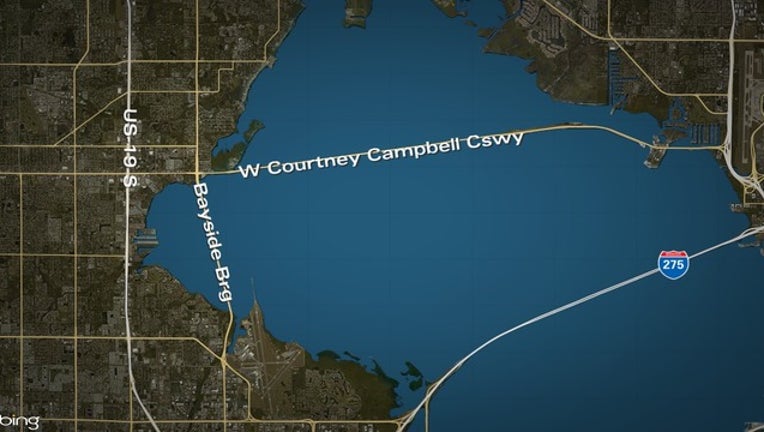 TAMPA (FOX 13) - Tampa police say a man upset over a recent breakup caused a six-car accident on the Courtney Campbell Causeway Saturday morning.
It happened near the Pinellas County line at 2 a.m. Police say the man intentionally veered his vehicle into the concrete median. It caused five other vehicles to smash into him in a chain reaction.
Two people in those cars were hurt. They were taken to hospitals with serious, but non-life threatening injuries. A 2-month-old dog riding in one of those cars was killed.
Police say the driver who caused the crash was Baker Acted and taken in for a mental health exam. They're not releasing his name at this time.
The west-bound lanes of the Courtney Campbell Causeway were closed for two hours after the crash, but they're now open.