Bass Pro Shops to open first store in Bay Area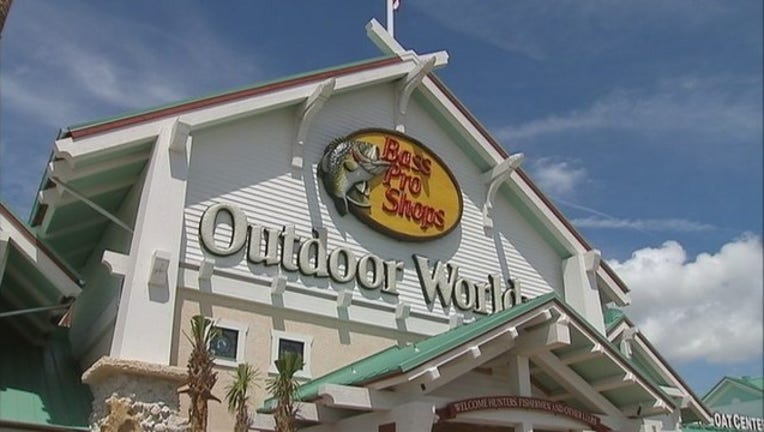 article
The Tampa Bay area's only Bass Pro Shops will open July 29 in Brandon, according to the store's general manager Ronnie Cheeks.
The outdoor store is mostly complete at its location off Palm River Road. FOX 13 got a sneak peek of the sprawling store Tuesday.
Store officials say the Bass Pro Shop is 130,000 square feet and features unique designs that highlight Gulf Coast wildlife and landmarks like the Sunshine Skyway Bridge. The store offers hunting, boating and camping supplies and clothing, and even includes a Bass Pro Shop-branded seafood restaurant.
The store will kick off its grand opening at 6 p.m. on July 29 with a ribbon-cutting ceremony.
Controversial taxpayer funds paved the way for the store, which has been years in the making. The Hillsborough County Commission allocated $6.25 million in sales tax funds to serve as an incentive for the chain to enter the Tampa area. The money went toward infrastructure improvements to the roads surrounding the shopping center.
Critics opposed the plan because they thought other local competition would be put out of business, but several future shoppers believe the investment was worth the money.
"I'm excited. I think it's going to do a lot for the community with jobs even. Good store. A lot of different products. Bow hunting, gun hunting, fishing. All of it," said Ryan Koenig of Brandon.
Until now, the closest Bass Pro Shops were located in Orlando and Ft. Myers.