Bay Area teens learn 'life-changing' skills during summer internship program
Tampa, Fla. - Four Bay Area spent their summer learning real-world lessons.  
They were selected from hundreds of candidates for a paid summer job at the Boys and Girls Club as part of the Bank of America Student Leaders internship program. 
"We believe in the importance of youth employment and providing early experiences and opportunities for students, which as they go into their future, hopefully, it helps them along their path to be successful," said Demmeri Gallon with Bank of America. 
The goal of the program is to groom future leaders. 
"It''s amazing to really see these students who are already change leaders in their communities and how they grow over an eight-week period and find their voices and find what motivates and drives them to go on and be successful adult," Gallon shared. 
The internship provided the opportunity for the teens to go to Washington D.C. to meet with policy makers and their peers. 
PREVIOUS: Tampa teens get hands-on leadership experience through Bank of America program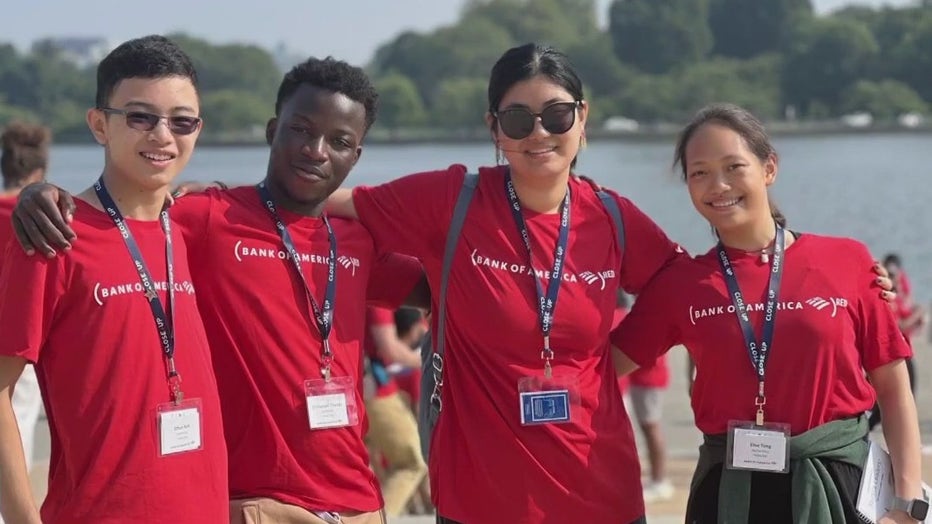 "It was incredibly memorable. It was ridiculous. Out of body," said Muyao Guan, student leader. "It was mesmerizing. It was perhaps one of the most life changing weeks of my life. I was I'm so thankful for all of the people I was able to meet." 
Student leader Ethan Koh shared, "It was really fun. Just being able to hang out or just bond with over 300 fellow student leaders." 
This is the 19th year for the program. The students also get hands-on experience working for a nonprofit. 
"I learned, like a nonprofit is just like a business and like it runs like a business," said Emmanuel Chanda, a student leader. "Like, the goals may be different, but like overall is it's like all around the same way as a business." 
READ: Straz Center's Patel Conservatory hosts World Drumming Summer Camp
For student leader Elise Tong, it was a chance to grow. 
"I really hope that I can use all these networking skills that I gained and also leadership skills in order to serve my community," she said. 
Shaping young minds to spur positive change well into the future.