Bears make a run for it after spotting law enforcement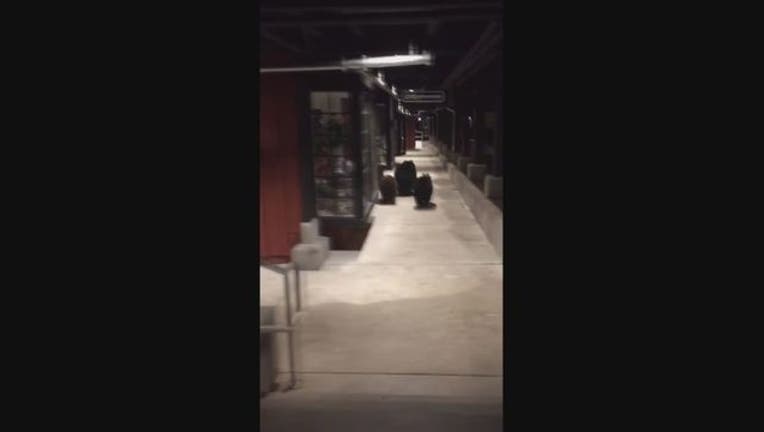 article
TAHOE CITY, Calif. (FOX 13) - California deputies probably don't think these a group of bears were doing some early Christmas shopping.
Deputies in Placer County spotted the bears in the Lighthouse Shopping Center in Tahoe City on Sunday, and the bears weren't interested in sticking around once they saw law enforcement. Tahoe City is near the Nevada border, about 50 miles southwest of Reno. 
The deputies did get a kick out of it, and captured video of the "bear chase." Three not-so-small bears ran off as soon as they saw the deputies. It appears as though one of the bears was trying to get into the trash can. 
The video was shared on the Placer County Sheriff's Office Facebook page with the post saying, "Well, our resident bear whisperer, Deputy Nevins, was at it again last night in Tahoe City! He was patrolling the Lighthouse Center when he encountered these three "little" bears. Looks like the second one was trying to get into the trash can. We love how they all gathered up and took off together! 'Here comes the cops, run!!'"