Blind jazz musician teaches next generation at Patel Conservatory: 'It's awe-inspiring'
Tampa, Fla. - A Tampa teacher who is proof that you can do anything you put your mind to is inspiring students to not only become better musicians, but better people.  
Early August is a rare time of year when there are no classes at the Patel Conservatory and that's when Matt Weihmuller teaches jazz improvisation.
"All great performers teach and it's the only really way to pass along this craft, especially about jazz music. I found that teaching became more my calling than performing, but just as much so. I had to teach. I wanted to teach. I was going to teach...To be cliché' I wanted to make a difference and that was really important to me," Weihmuller explained.
READ: Bay Area program uses dance to help children improve body and mind
One of the ways Weihmuller teaches communication between jazz musicians is to take away one of the five senses, which forces performers to lean more heavily on others.
"Something that I do is turn out the lights. It forces the students to use their other senses, right? Now, they have to listen. They can't look at their instrument. Now, they have to feel their instrument with their fingers and hands, right? Now, we've got to listen to the music. We can't read it. I always tell them that the physical page will get in their way of learning. I find that sometimes that when I turn the lights out and we're working, learning and rehearsing that the students learn the material better in the dark. Suffice it to say, it's a little terrifying for some the first time and I say, "Welcome to every day of my life' and we have a big laugh," Weihmuller shared.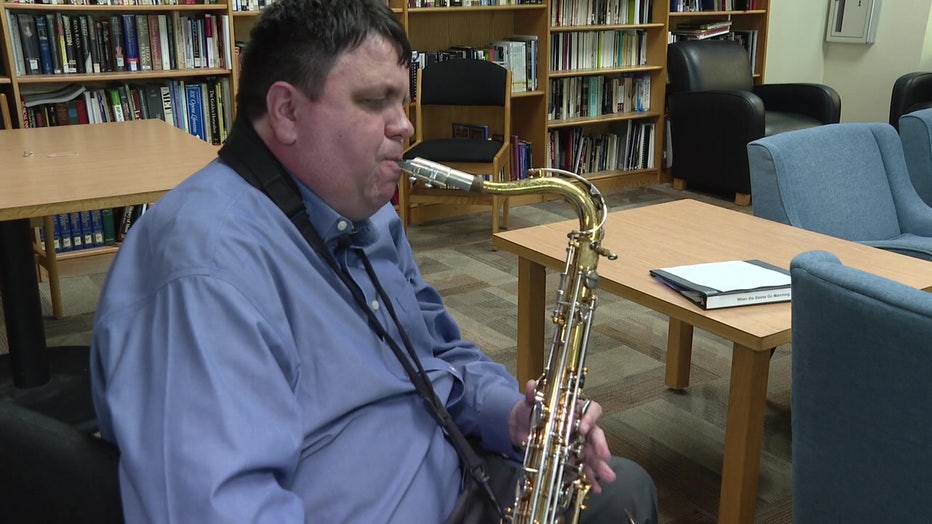 Matt Weihmuller teaches students at the Patel Conservatory. 
Weihmuller is blind and not being able to see and read traditional sheets of music has allowed him to perfect his other senses, which is one of the main reasons he's so talented at playing jazz music and the improvisation that comes with it.
READ: Straz Center's Patel Conservatory hosts World Drumming Summer Camp
"You have to turn your disadvantage into an advantage. Where there is a will, there is a way. There are some things that are much harder for me to do. There are somethings that I might not be able to do, but I find ways around them," Weihmuller said.
If his success, despite the inability to see, isn't inspirational enough for his students, he tells them about his early struggles with sheet music.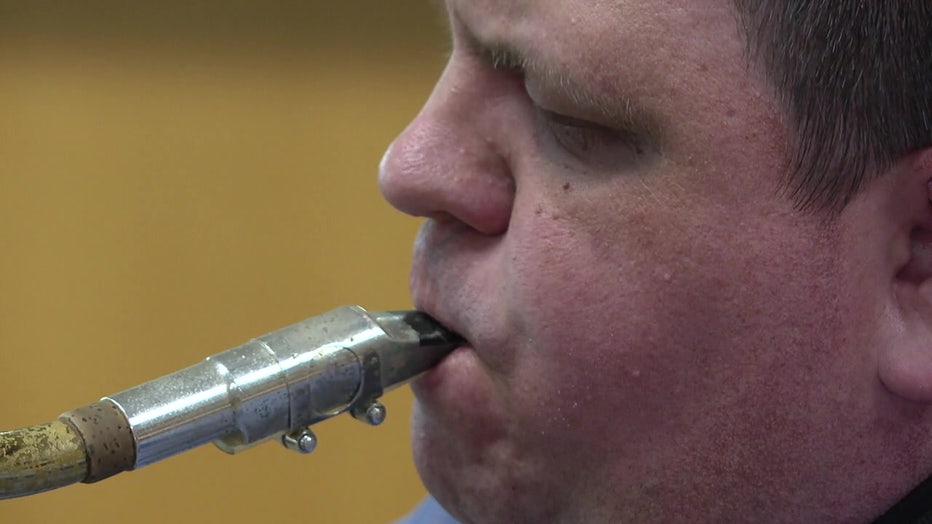 Matt Weihmuller says he often turns out the lights so his students can use their other senses to feel the music. 
Weihmuller needed braille music, which wasn't as readily available as it is today.
A particular piece would take months, if not a year to get, and by then it would be too late, so he found a way around it.
READ: Tampa pastor using his experiences with drug addiction to help others
"I had to create my own braille music. I brailed my own music all the way up through college. There is only a handful of people in the country that could legally and professionally provide it. We had to, basically the situation was that if the vision teacher, my mother and I didn't come together and do it, I wasn't going to have music. It's been a challenge but very rewarding at the same time," Weihmuller explained.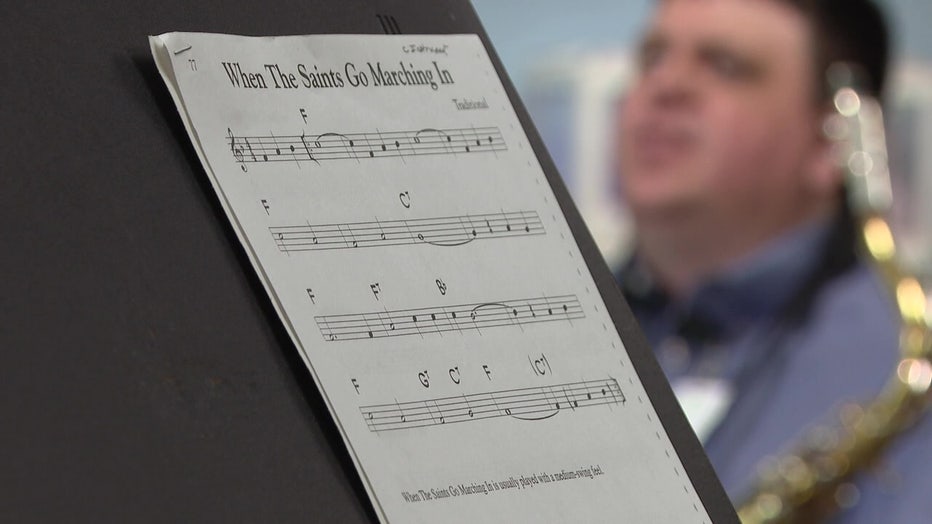 Matt Weihmuller had difficulty finding music in braille when he was younger. 
Weihmuller hopes his students will think about musical progression and leave knowing perseverance. He also wants them to understand double time and walk away determined to pick up chords and leave with confidence.
"It's everything for me, as an educator to hear someone say that you changed their life. It's awe-inspiring and I hope that I can inspire others who are dealing with their situations, disabilities, barriers, challenges in the same way that I have. I do hope that when they leave my classroom that they're better musicians but leave better people," Weihmuller stated.
Learn more about Weihmuller and the Patel Conservatory here.