Book-folding business turns old pages into fresh art
TAMPA, Fla. - Five years ago, Lauren Dykes was fixated on an old book during a cleanout of the cabinets at St. Petersburg College, where she tutors. 
"There was this 2007 oceanography textbook that no one needed anymore. We were going to throw it away," she said. "For some reason, I had this emotional attachment to it."
Dykes decided she would repurpose the book into a piece of art. She looked up "book carving." During that search, "book folding" came up. 
"Everybody got a book fold that year for Christmas," she said. 
Over 500 books later, Dykes and her company, Dilly Dally's Custom Book Folding is a busy one.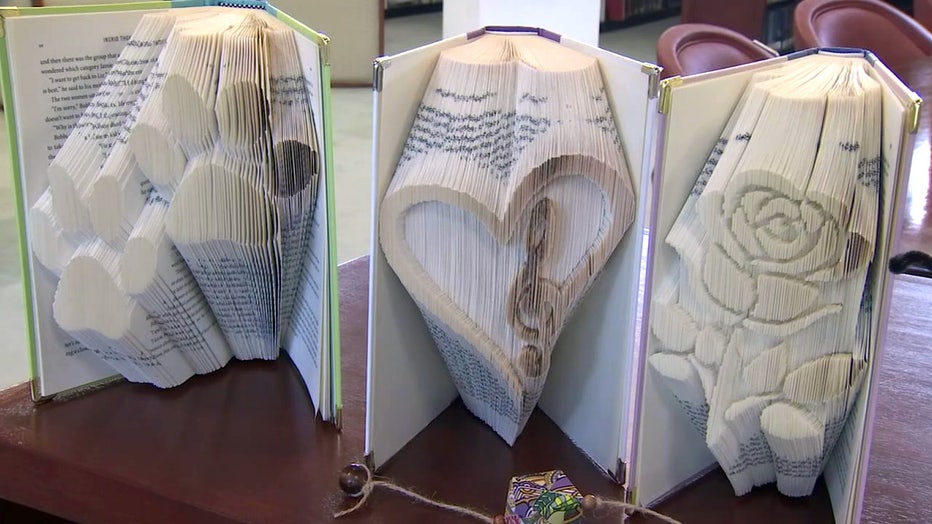 "We prepare books at the market that are general enough -- "Love You to the Moon and Back," "Home Sweet Home" -- but then when people see us at the market, they realize, 'Oh, I have a great idea, I have a wedding coming up or a baby shower or an anniversary.' So they contact me like a week or two later with the idea," Dykes said. 
Dykes has folded everything from sports teams to Harry Potter crests to a rhino head in a Viking book. One book takes anywhere from six to 36 hours, depending on its complexity. 
Once Dykes or a customer has an idea, her husband Chaz designs it on a computer. Using a software program, precise measurements are given, telling Dykes where to cut or fold. The rest is done by her hands, a pair of scissors, a folding tool and a small weight to help keep the pages down.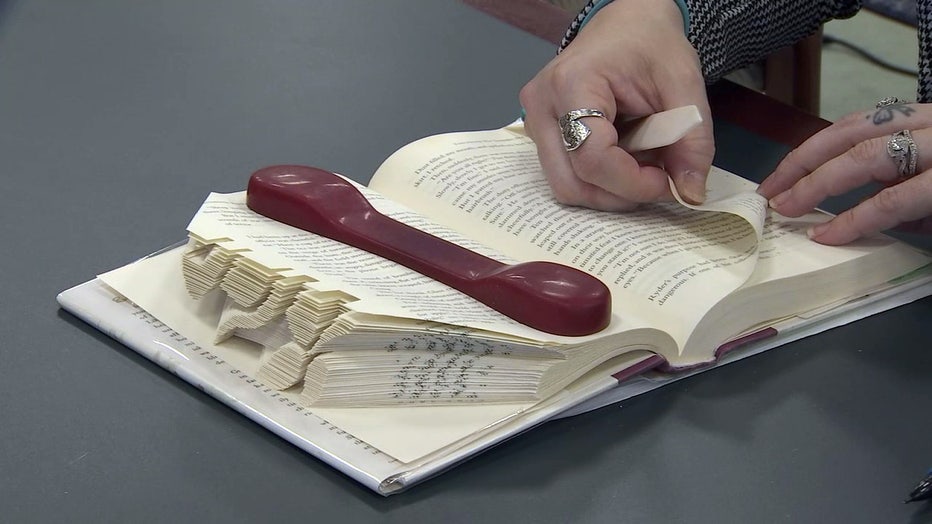 "This is my zen," Dykes continued as she worked on a rose-fold book. "The process of completing the book is the most fun."
Also fun, giving a custom-completed book to a customer. Dilly Dally's social media pages feature many photos of their books on shelves in their new homes. 
"I like to create, like capturing people's special stories in a moment of time," Dykes added.  "We gift these things that will last a lifetime."
LINK: For more information, visit www.dillydallysart.com