Box truck rear-ends semi in I-75 fatal crash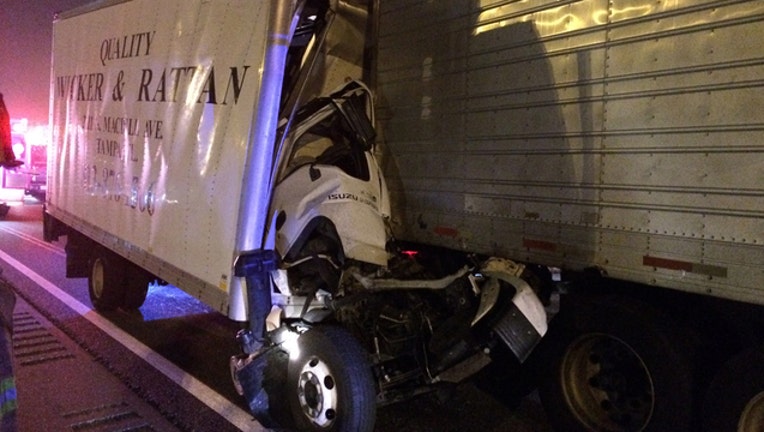 RIDGE MANOR (FOX 13) - I-75 northbound was temporarily shut down near State Road 50 following a deadly crash involving two trucks Tuesday morning.
Hernando County Fire Rescue says it happened around 6:15 a.m. when a box truck rear-ended a semi-truck.
An image from the scene shows the impact completely crushed the cab and front end of the box truck, which appears to belong to "Quality Wicker & Rattan" located on MacDill Avenue in Tampa.
HCFR says the driver of the semi truck was not injured, but the driver of the box truck did not survive. 
I-75 northbound was temporarily shut down,  but later reopened to allow at least one lane to pass.
The Florida Highway Patrol is now looking into what caused the crash. 
FOX 13 will continue with updates as they become available.