Boy plays fetch with neighbor's dog over backyard fence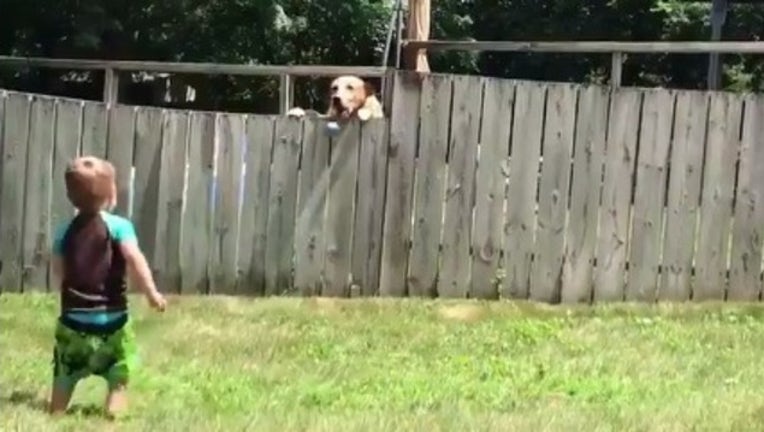 article
MINNEAPOLIS, Minn. (KSAZ) - The Internet is losing its mind over an adorable video of a toddler playing fetch with a dog.
In the video filmed by Erin Richter of Minneapolis, Minnesota, the little boy tosses the ball over a backyard fence to the neighbor's dog, who happily retrieves it.
The dog hops up over the fence to drop the ball back onto the other side so the toddler can pick it back up.
Chad Nelson originally posted the video saying, "A fence can't stop my two-year-old from playing with his new best friend."
On Facebook, the video has been watched over 3.6 million times, and there are over 7.62 million views on Twitter.