BPD: Burglary suspect dies after jumping into pond while fleeing from officers
BRADENTON, Fla. - Police in Bradenton are investigating after a burglary suspect fled from officers, jumped into a retention pond and was later found dead. 
According to the Bradenton Police Department, officers were responding to the Carlton Arms apartment complex at 5100 block of Riverside Drive E. to investigate reports of vehicle burglaries when they found two male suspects hiding on the porch of an apartment and tried to detain them. 
Officers took Khalil D. Brown into custody, but the other suspect, Taivon J. Saunders, fled from officers, jumped a fence, and ran down an embankment into a pond located within the apartment complex.
Police say Saunders refused to return to the officers, and a short time later, he went under and did not resurface. 
The Manatee County Sheriff's Office Dive Team responded and found Saunders, who was pronounced dead at the scene. The dive team also recovered a backpack.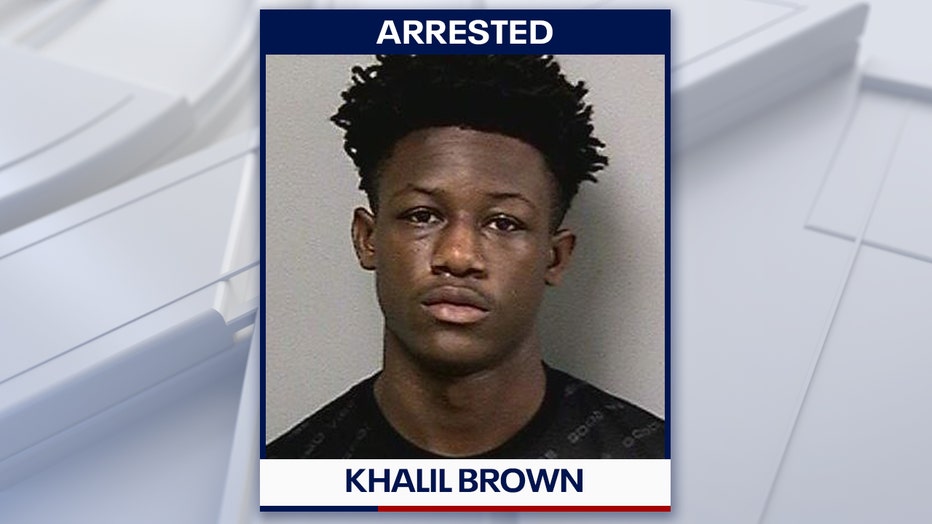 Courtesy: Manatee County Sheriff's Office
The Medical Examiner's Office will determine Saunders' cause of death. 
Anyone with information is asked to contact Detective Carl Jones at 941-932-9334. You may also email information to BPDTips@BradentonPD.com. To remain anonymous and eligible for a cash reward of up to $3,000, call Crime Stoppers (toll-free) at 1-866-634-8477 or send an e-tip to manateecrimestoppers.com.