Bradenton man flees traffic stop with deputy inside car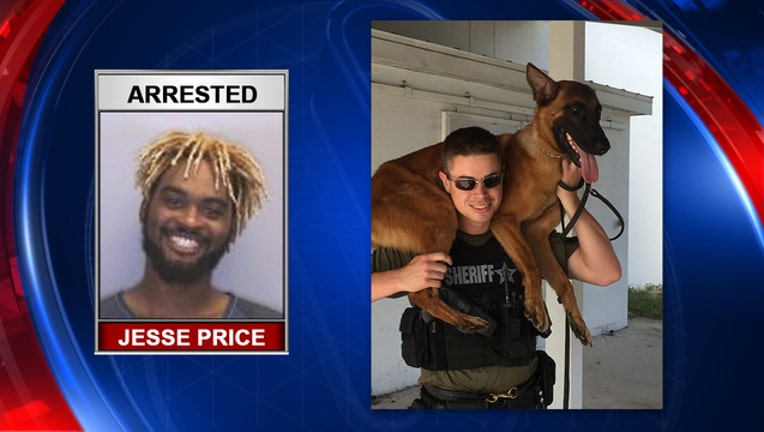 article
BRADENTON (FOX 13) - A 24-year-old Bradenton man is facing multiple charges including kidnapping and fleeing to elude after attempting to flee a traffic stop-- and taking a deputy with him. 
Manatee County Sheriff's deputies pulled over 24-year-old Jesse Price for speeding Sunday evening, and say they discovered he was sitting on a large bag of marijuana.
But when deputies ordered Price out of the vehicle, he grabbed the gear shift to flee. Deputy Wolfinger acted quickly and entered the passenger side of the car in an attempt to remove the keys from the ignition and prevent Price from leaving, according to the Manatee County Sheriff's Office. 
But, Deputy Wolfinger wasn't fast enough. 
According to MCSO, Price fled the scene with Deputy Wolfinger still inside the car. The deputy was able to safely jump from the vehicle after traveling about 10 feet, but Price continued to flee. After a pursuit and briefly losing sight of Price, deputies were able to track him down and make an arrest. 
Deputies say narcotics were found in Price's vehicle, and that he is a habitual traffic offender. He is charged with kidnapping, fleeing to elude, and possession of a controlled substance.