Buccaneers kickoff the preseason without Tom Brady
Tampa, Fla. - The Tampa Bay Buccaneers have a closer quarterback competition than previously thought heading into their first preseason game against the Steelers tonight.
Head Coach Todd Bowles has yet to name his starting quarterback for the season. He says he's waiting to see how former Heisman Trophy winner Baker Mayfield and former Tom Brady backup Kyle Trask do in these first preseason games.
Mayfield will get the first chance to try to impress Friday night with Pittsburgh in town. Next week it'll be Trask's turn on the road against the Jets.
Neither has looked especially sharp in preseason practices, but it's clear Trask has done his homework and appears to have paid attention in his two years under Brady's tutelage.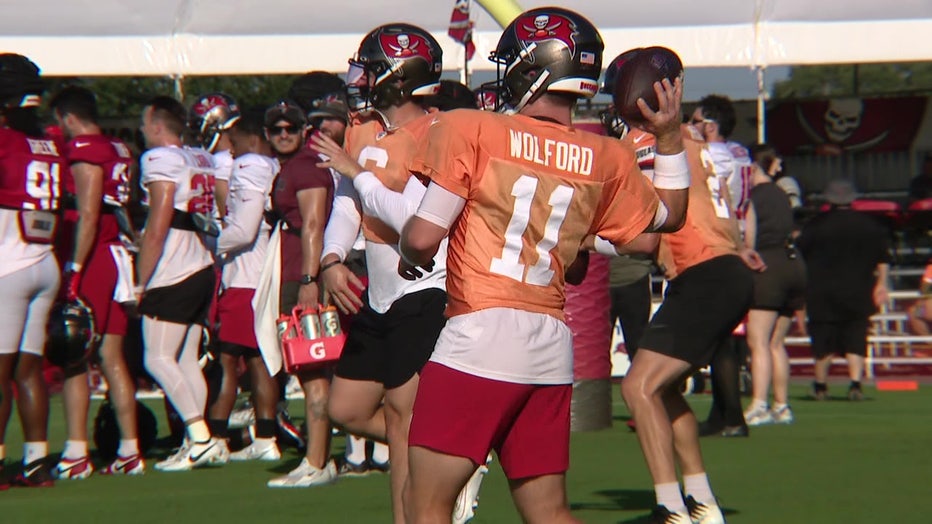 Bucs Head Coach Todd Bowles says quarterbacks aside, don't expect to see many starters in this one. Instead, he's looking to see what rookies and players fighting for roster spots can do.
READ: Bucs' Deven Thompkins making his mark at training camp
Rookie and undrafted free agent wide receiver Rakim Jarrett will be one to watch tonight. He's already impressed during training camp and earned praise from Bowles this week.
"His ball-catching and route-running skills are very good. His run-after-the-catch is outstanding," Bowles said on Sunday. "It's just getting the scheme down and playing it the right way. But we are looking forward to him having a couple of preseason games where we can see him put that together."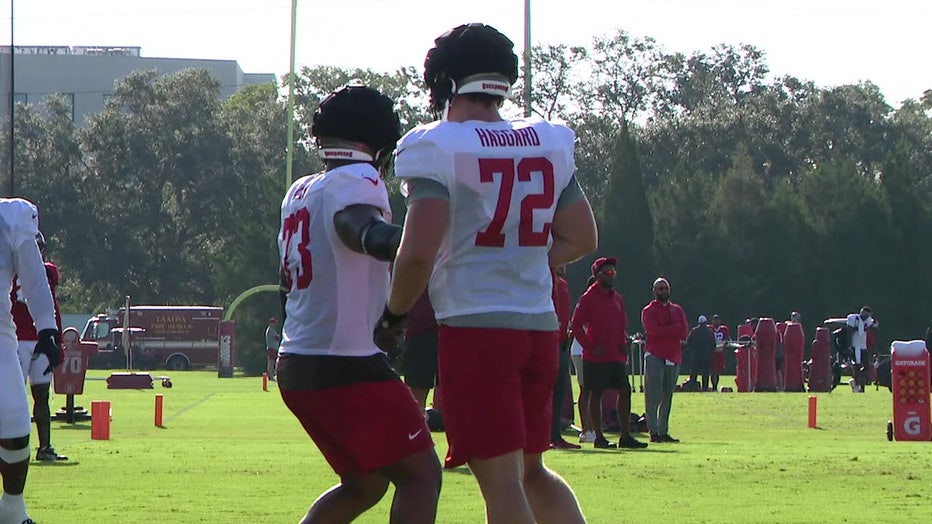 There's also been a lot of shake-up within the Bucs' offensive line. Tristan Wirfs will slide to left tackle, and Luke Goedeke returns to right tackle. Rookie Cody Mauch will make his debut as an offensive guard. And with Ryan Jensen still recovering from a knee injury he suffered during training camp last year, Robert Hainsey will get the nod at center.
READ: Bucs' Shaq Barrett opens up about 2-year-old daughter's passing, expecting baby girl
Bucs tight end David Wells has also stood out so far in training camp. He's fighting for an opening-day roster spot and has shown he has the hands to haul in passes. He'll need to prove himself a reliable blocker if he hopes to take the second spot behind Cade Otton.
On the black and gold side of things, the Steelers' second-year quarterback Kenny Pickett will start, giving fans a rare opportunity to see two potential starters go head-to-head this early in the preseason.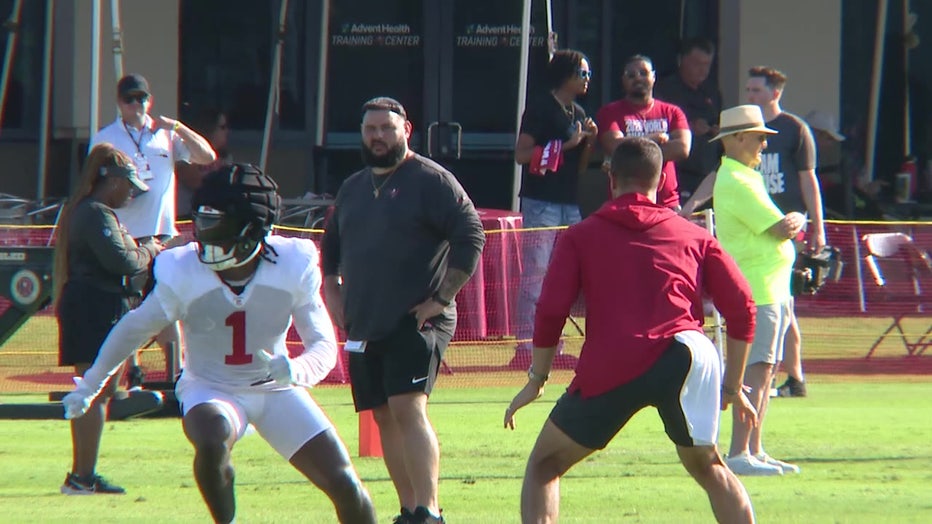 Defensive back Joey Porter Jr. will be one to keep an eye on as well. He's currently listed on the team's second-team defense. The rookie has a deep history with the Steelers. Through his middle and high school years, Porter Jr. served as a ball boy while his father, the former Steelers outside linebacker Joey Porter Sr., served as a defensive assistant on Mike Tomlin's staff. 
Tonight's preseason game starts at 7 p.m. The game will be broadcast on NBC or listen on WXTB. Streaming options are available at fuboTV, Hulu and other digital platforms.