Burglars take electronics, food, Yorkshire terrier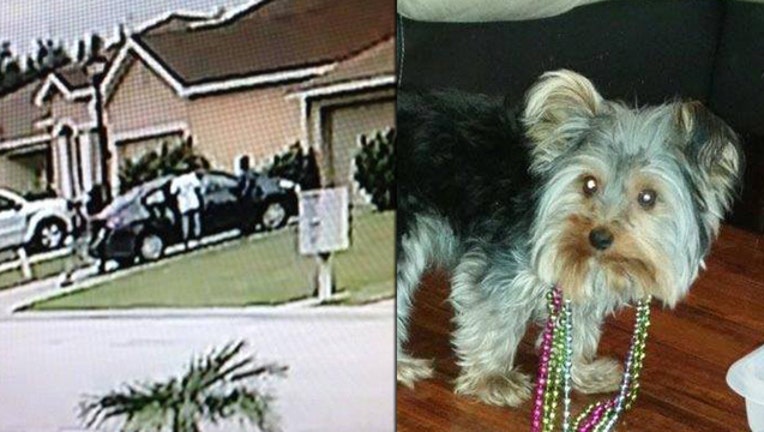 LAKELAND (FOX 13) - Burglars stole electronics and food - as well as a Yorkshire terrier - from a family's home in Polk County Friday. 
The Polk County Sheriff's Office said the burglary happened at a home on Pebblebroke Drive in Lakeland. Deputies said three suspects went into the home three times during the theft.
A surveillance camera on a nearby home captured images of the suspects, described as young, black males between 16 and 20 years old. The images also shows the car they were driving. 
That car and the goods they stole have were found, but deputies were still looking for the suspects and the stolen Yorkie. 
Anyone with information about the missing dog or the suspects is urged to contact PCSO at (863) 298-6200. To leave an anonymous tip and be eligible for a cash reward, call 1-800-226-TIPS or visit www.heartlandcrimestoppers.com.