Camel found wandering around Oregon city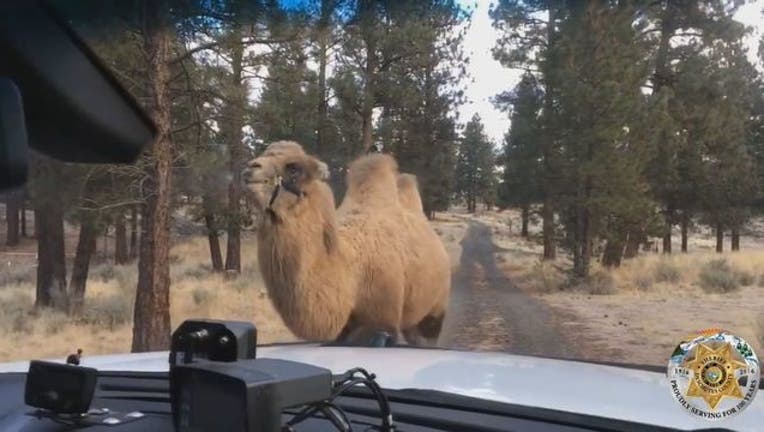 SISTERS, Ore. - Camels can be found in Asia, and apparently in Oregon, too.
Deschutes County deputies received a report of a camel spotted in the city of Sisters, and the report was very true.
According to Oregon Live, the camel was seen wandering in a pasture. The owner lives near the city of Bend and brought the camel to visit a friend. When deputies arrived they captured video of the random moment, and chuckled.
"He untied himself and went on a walkabout. Oddly enough, another person happened to be in the area who had some experience with the camel and helped halter it," Sgt. William Bailey told the Oregon Live, and the owner arrived shortly after to take custody of the animal.