Canadian driver fined for allegedly singing too loud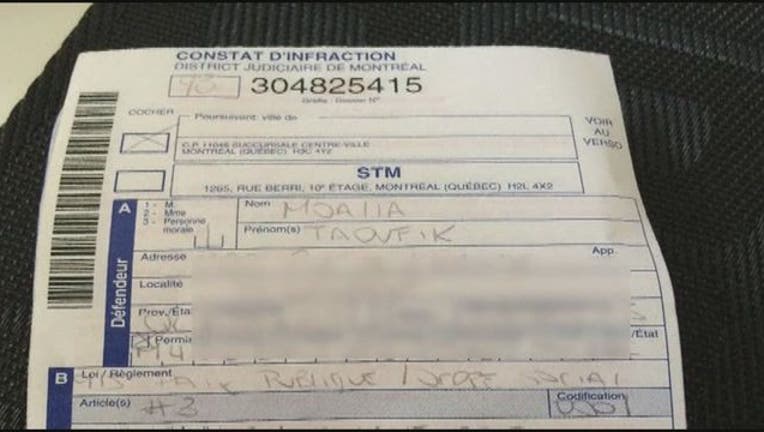 article
MONTREAL (FOX 13) - A case of carpool karaoke ended on a sour note.
Taoufik Moalla, a driver in Canada, said he was belting out "Gonna Make You Sweat (Everybody Dance Now)" when he was ticketed for singing too loudly.
He said the song was playing on the radio, and his car was stopped. That is when a police officer gave him a $149 ticket for being too loud in public.
"And then they ask me if I screamed," Moalla said. "I said, 'No, I was just singing.' He said, 'OK, I need your driving license.'"
Denis Coderre, the mayor of Montreal, said he has been caught singing in his car, but it's unknown if he was every fined.
Moalla said he plans to fight the ticket and denied his singing was that deafening.