Cancer patient's final act was to find home for beloved dog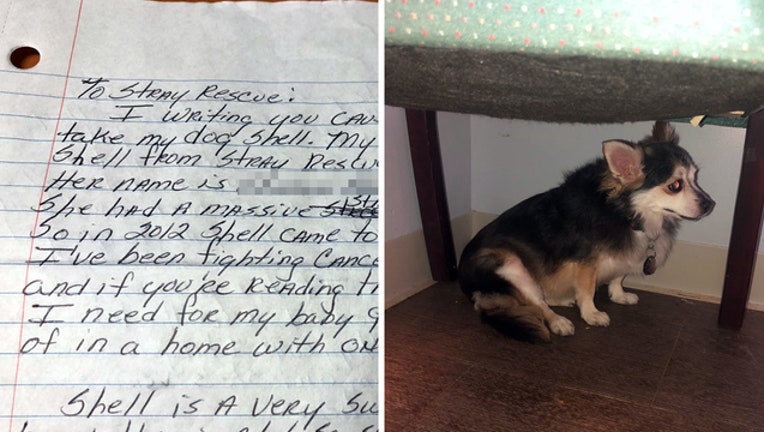 article
(FOX NEWS) - A St. Louis animal rescue is looking for a volunteer to welcome a dog named Shell into their home after her owner, who was not identified by the organization, died of cancer. Stray Rescue of St. Louis posted a picture of the dog, along with a letter sent by the unidentified owner that said: "If you're reading this I lost my battle."
In the letter dated Sept. 19 -- but not received by the shelter until Oct. 1 -- the writer reveals that Shell was initially adopted in 2009 by the writer's mother, but she'd suffered a stroke and was then diagnosed with Alzheimer's.
"So in 2012 Shell came to live with me. I've been fighting cancer for a few months and if you're reading this I lost my battle. I need for my baby girl to be taking [sic] care of in a home with one person," the letter said.
The letter continues but the organization chose to keep the remaining information private. Since posting it on Facebook on Oct. 1, the search for Shell's new home has been shared more than 1,700 times and received 260 comments. Several commenters have inquired about filing applications to become her potential new owner.