Captain Morgan, Lyft, HART offering free rides during Gasparilla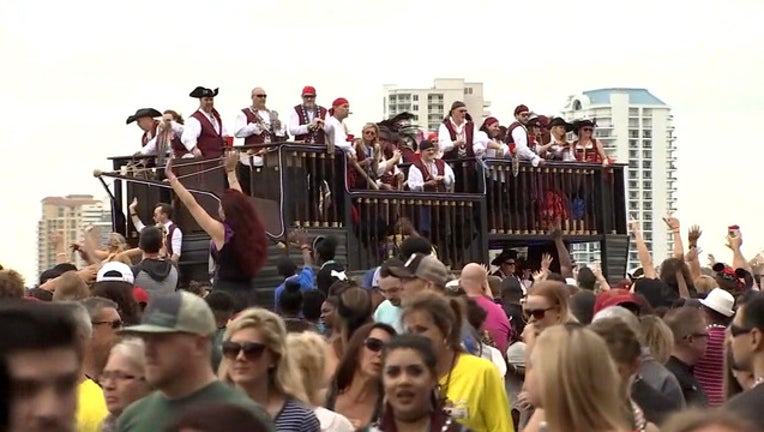 TAMPA, Fla. (FOX 13) - It's time to set course for Gasparilla, mateys, but to also do it safely.
The annual Gasparilla Pirate Fest has arrived, meaning huge crowds with eye patches and plastic swords, and plenty of alcohol to go around. With that said, there are free options available to navigate into a packed downtown Tampa, and avoid navigating a vehicle while impaired.
Captain Morgan has pledged up to $20,000 in Lyft rides on Saturday, January 26. Between 9 a.m. and 1 p.m. and 6 to 9 p.m., you can use the code "LIKEACAPTAIN2019" to receive a $20 credit toward ride fair within five miles of downtown Tampa.
HART is offering free streetcar rides between 8:30 a.m. and 2 a.m. from its Ybor City station in Centro Ybor (Stateion 2) to its downtown Tampa's station Dick Greco Plaza (Station 10). HART is shutting down its streetcar service for Station 3 (Streetcar Society Station) and Station 4 (Streetcar Society Station), and instead using them for a free, continuous bus service to the Dick Greco Plaza station.
For maps and additional information on the HART services for Gasparilla, head to the HART website.