Churches step in as partner sites to help Metropolitan Ministries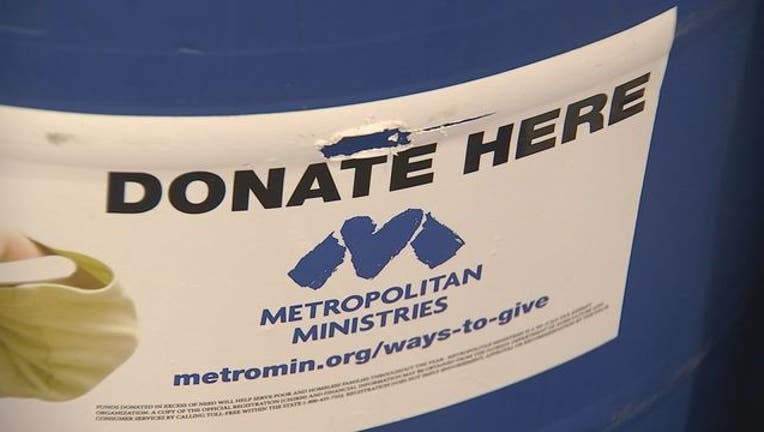 article
TAMPA PALMS (FOX 13) - It may not be the size of the Metropolitan Ministries Holiday Tent in downtown Tampa, but the smaller tent at St. James United Methodist Church in Tampa Palms has just as much heart.
"We're just a very generous community and it saves the people a trip downtown by dropping it off here in Tampa Palms," said volunteer Ken Adum.
St. James is just one of the Metropolitan Ministries partnership sites.
"This is our 15th year, we were the original collection center and now there are numerous collection centers in the tri-county area," said Adum.
They're a huge help for families in need in Hillsborough County.
"30 to 40 thousand pounds of food,  3,000 toys," said Adum.
In Pasco County, Keystone Community Church is one of the sites serving that community.
"Our numbers are growing with those that don't have anything and it's important for us to give back here to our community," said volunteer Kay Fleming.
Along with hams and canned goods for meals, they could also use some help giving children a nice Christmas.
"New toys any age. You want anything that makes you happy. Just bring it down," said Fleming.
They may serve different counties, but the sites have a common purpose.  
"So all the families can have a nice holiday with all the food they need and not worry that day just be able to enjoy each other," said Fleming.
To find a donation location for Metropolitan Ministries visit metromin.org.