Cinnamon Bun Oreos hit store shelves, fan-favorite returns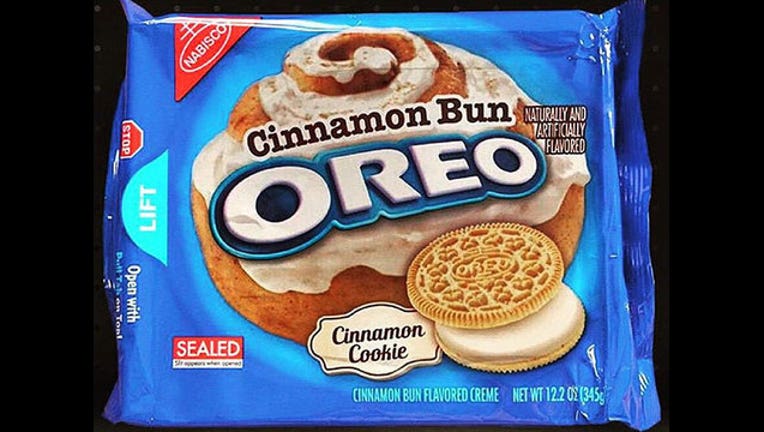 article
Lovers of the dunkable cookie, and sweet, sweet cinnamon goodness rejoice! Nabisco is releasing the highly anticipated Cinnamon Bun Oreos--and America is set to be that much sweeter.
Along with the release of the cinnamon goodness (minus the flaky mess), Nabisco is bringing back a fan-favorite permanently to store shelves--Red Velvet Oreos!
Nabisco made the announcement Monday as part of the Oreo Wonder Vault. The vault also introduced S'mores and Birthday Cake Oreos.
The Cinnamon Bun flavor Oreos are the first new flavor of 2016 and are currently in stores!