Clues to who provided Hogan sex tape to Gawker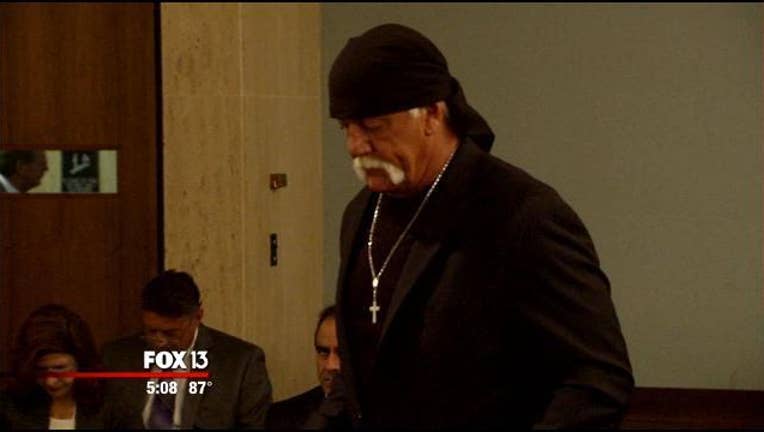 We may never know who leaked the Hulk Hogan sex tape to Gawker but court documents obtained by Fox 13 may provide clues.
    
The editor of Gawker at the time was A.J. Daulerio. Daulerio was deposed nearly two years ago on the Hogan sex tape. 
    
Hogan is suing the celebrity gossip site for violating his privacy after they posted a clip of the sex tape online.
Daulerio said the sex tape became an interest to him when he received an unexpected email, followed by a phone call, from a top agent in New York named Tony Burton.
He says Burton asked for a P.O. Box number -- because he had an unnamed client who wanted to send a package to Gawker, hinting it had something do do with the Hogan sex tape.
Documents show a package arrived days later. It was a DVD of the Hogan sex tape.
During the deposition, Daulerio was asked whether Burton ask for money in exchange for providing the information and material?
Answer: No, he did not.
As for Burton's unnamed client?
Dauleiro says he asked Burton for his client's name, but even Burton didn't know.
It was Daulerio's belief that the package did "not" come from Mr. Burton himself.
He added, "Based on our conversations...he had no idea where it was coming from and if it was coming from him...I assume he didnt want us to know it. So I accepted what he was telling me," said Daulerio.
    
Tony Burton told Fox 13 today, "I am not refuting anything in the depositions that have been leaked and I cannot comment further on an ongoing investigation."