Colorado police find missing man buried under concrete in 'clandestine grave,' arrest two suspects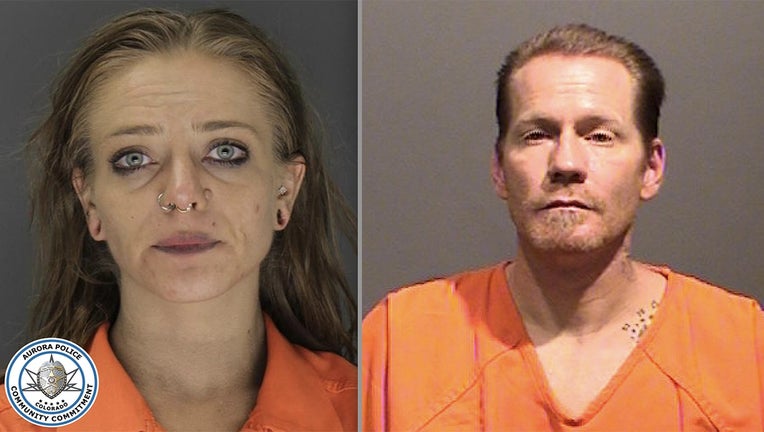 article
AURORA, Colo. - The Aurora Police Department arrested two suspects this week after finding a missing man covered in concrete inside a home's crawlspace, officials announced.
Casie Bock, a 29-year-old woman who lived in the home, was arrested Tuesday night and charged with accessory to homicide.
Haskel Leroy Crawford, a 38-year-old man who was already facing homicide charges in nearby Jefferson County in an unrelated case, was arrested and charged with first-degree murder on Thursday. 
Police originally received a tip on Monday that a 36-year-old man who has been missing since last summer was murdered inside a condo in the Denver suburb of Aurora. The caller stated that the victim was buried in a crawl space.
Casie Bock, 29, is being held on a $150,000 bond for accessory to homicide.  (Aurora Police Department)
Detectives obtained a search warrant for the home and found the victim entombed in concrete underneath the floor. Outside contractors are working with authorities on excavating the body, which could take through the end of the week.
Bock told police that Crawford, her ex-boyfriend and the mother of her two children, murdered their neighbor, 36-year-old Karl Beaman, some time last summer, according to an arrest affidavit. Crawford became convinced that Beaman was a police informant after the pair almost got caught stealing catalytic converters, the affidavit said.
Beaman's mother started asking for help finding her son in early July last year, writing on her Facebook that she filed a missing person report and that he drove a yellow Nissan Xterra.
She also created a separate page to enlist other people's help. After one of Bock's neighbors left a comment on the page saying that Bock confessed to burying Beaman while high on drugs, Beaman's mother called in the tip to police.
Bock, who is being held on a $150,000 bond, told police that Crawford "forced her" to help put Beaman's body underneath the floor then buried it in concrete the next day.
The Associated Press contributed to this report.