Construction underway on new Anna Maria Island pier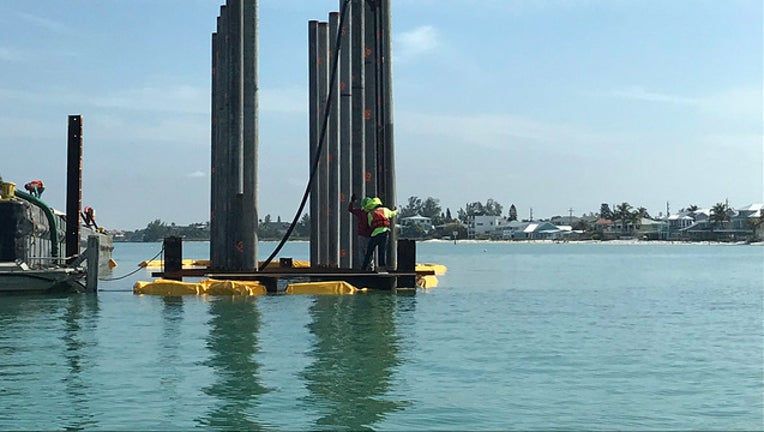 ANNA MARIA, Fla. (FOX 13) - Construction is finally underway on Anna Maria Island's new pier.
It was a tough decision the city had to make to tear down the old city pier. But it was too badly damaged from Hurricane Irma.
Crews have begun installing pilings for the platform of the new pier.   Right now they have 14 in; by the time that phase is completed in August, there will be more than 200. 
Materials for the new pier are being delivered by barge, just as they were 110 years ago when the original pier was built.
The city is making sure the new pier will be nearly an exact replica of its former self, just built with better materials to withstand the weather.