Crews beat back brush fire threatening Holiday neighborhood
HOLIDAY, Fla. - A brush fire burned about 20 acres between Anclote High School and the Key Vista neighborhood in Pasco County Friday.
Fortunately, no one's home was damaged, but the view from SkyFox showed smoke and flames appearing to come dangerously close, with about 10 being temporarily evacuated.
The plume of smoke could be seen for miles.
Some neighbors who saw the smoke weren't too worried about it, at first.
"Florida, trash fires, that's what I first thought it was, trash fire, and I just went back inside, didn't even think twice about it, then I come back out and it was huge," recalled neighbor Scott DesJardins.
Pasco County Fire Rescue pointed out the dry conditions, making the fire able to spread quickly.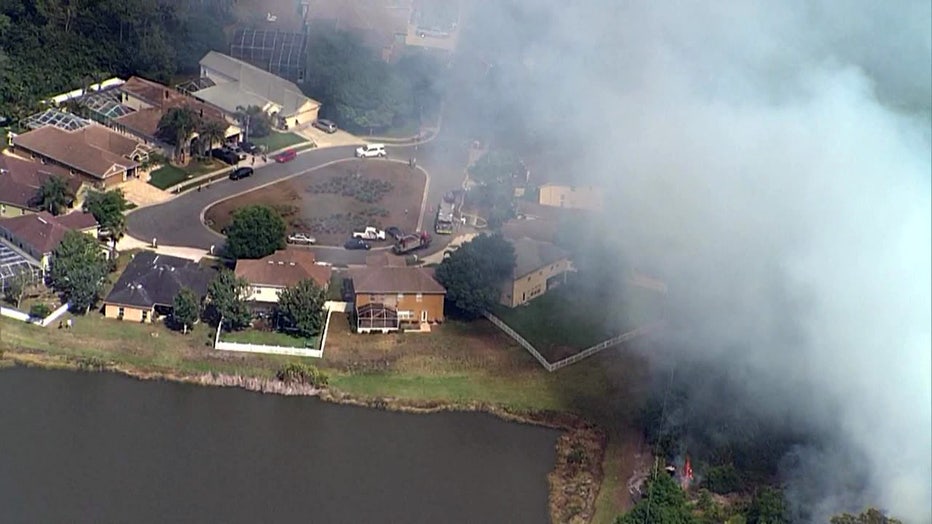 "I jumped on the roof and had the hose out and was making sure the roof was wet, because I had hot embers hit, I didn't want that to light our house up," DesJardins said. "I was sitting on the roof for like, an hour making sure that it was wet."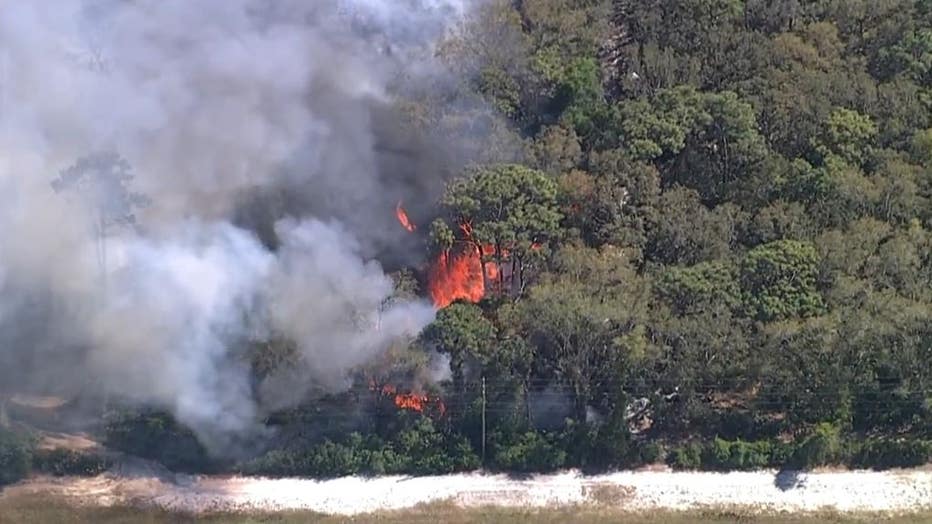 Firefighters were doing the same for homes across the street, which were closer to the fire. By six o'clock the fire was 90% contained. But there's still a lot more work to be done in order for neighbors who live near the burn area can sleep soundly.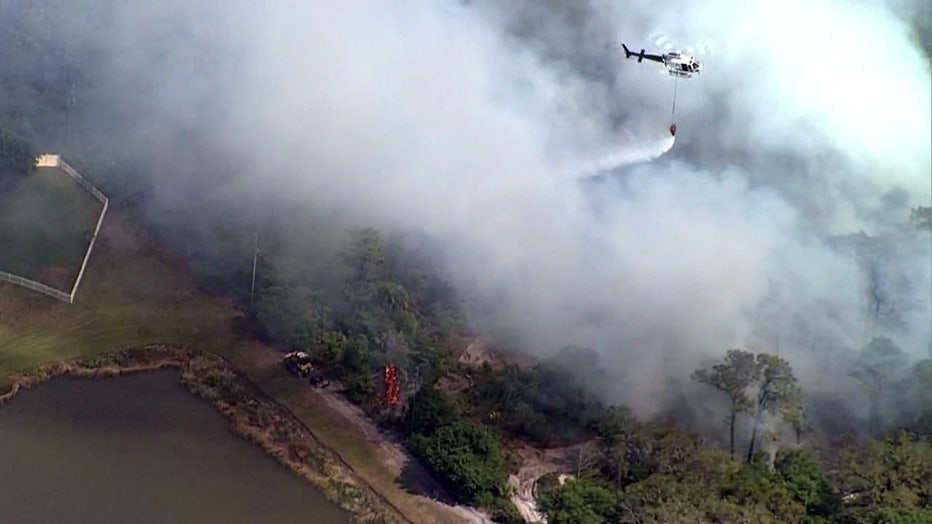 "The Florida Forest Service is helping us out by doing what's called a backburn," explained Corey Dierdorff with Pasco County Fire Rescue. "They go with small drip torches inside the fire line and they light unburned fuel to make sure there's nothing left to burn."
Pasco County Fire Rescue says the cause of the brush fire is still under investigation.